Microsoft Education news today: New notebooks, Classroom Pen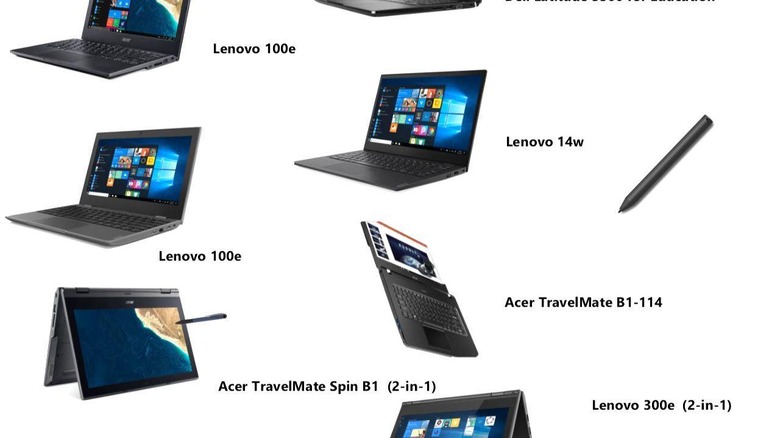 In the mix today is a whole lot of Windows 10 devices for education plus a brand new Microsoft Classroom Pen. The Microsoft Education team announced a bunch of news at the annual Bett conference this week, starting with devices, complete with big fat discounts for schools. It's almost as if Microsoft wants to make a big dinger in Google's Chromebook business – the business that used to be unquestionably dominated by Windows machines.
Devices for Education
The newest Windows devices announced this week will also be out with extra detail in their own individual articles from Lenovo, Acer, and Dell. Three Lenovo laptops, three Acer laptops, and a single Dell device is and are ready to roll in this new initiative.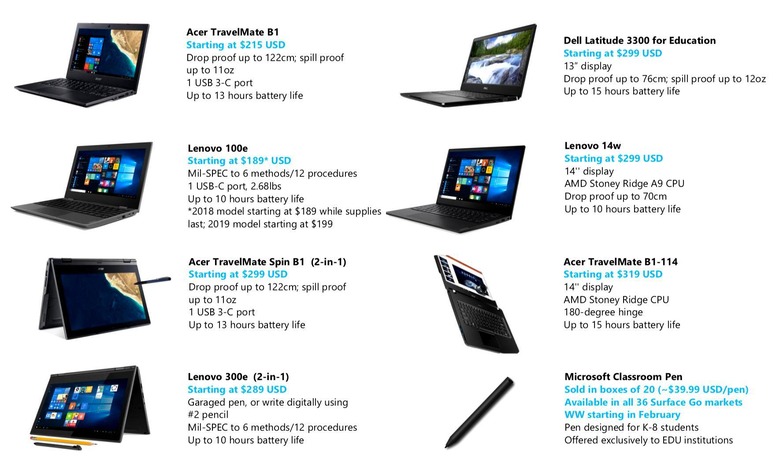 New Windows 10 devices for Education:
• Lenovo 100e
• Lenovo 300e (2-in-1) ***
• Lenovo 14w
• Acer TravelMate B1(B118-M)
• Acer TravelMate Spin B1 (B118-R/RN)
• Acer TravelMate B1-141
• Dell Latitude 3300 for Education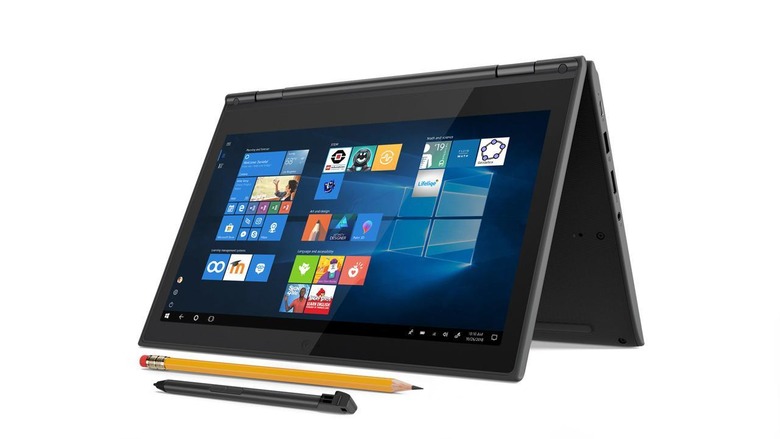 *** This is an interesting device, of that you can be sure. It's a notebook and can transform into a tablet (folded back over itself), and it has a stylus built in. They call that "garaged" – since it's parked when not in use. The stylus functionality also works with a No. 2 graphite pencil. Somehow the display doesn't take on the graphite while you're writing, and the pencil works just like a stylus – strange! You might remember this technology as Lenovo AnyPen – on Lenovo Yoga Book.
Microsoft Teams updates
The Microsoft Teams environment had a few updates announced this week including mobile grading, Turnitin integration, Grade Sync, some MakeCode integration, and an upgrade to Assignments. Grade Sync will automatically send grades from Teams assignments to a teacher's SIS (Student Information System) – this is currently in preview mode. Mobile grading is coming to the Teams mobile apps for iOS and Android.
Turnitin is a system with which plagiarism can be detected with a quick scan of the web, searching for not only exact matches, but similar turns of phrase and similarities the likes of which a human might never catch without computer assistance. Turnitin integration with Teams allows subscribers (to Turnitin) to see alerts "in a single view within Teams Assignments."
Microsoft Classroom Pen
There's a new stylus in this education market from Microsoft, and it was built "with K-8 students and schools in mind." This stylus was made for use with the Surface Go, and was "designed for students who put their learning tools through heavy wear and tear." It's got a "durable, hardened pen tip," and comes with one replacement tip right out the gate.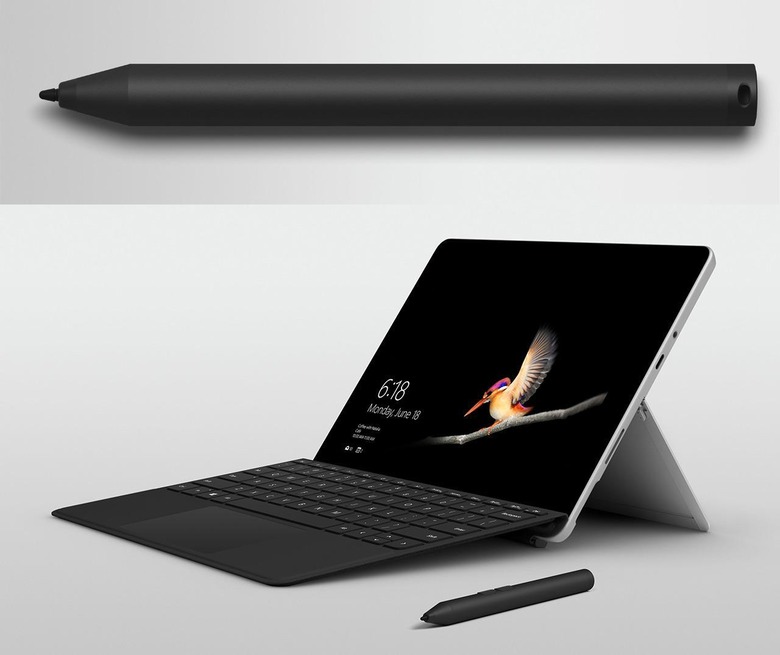 Microsoft Classroom Pen will be available "exclusively to education institutions," and will be sold in packs of 20. They'll come in at around $40 per pen – or, you know, math, approximately $800 a box. This stylus will be available in all 36 markets in which the Surface Go is already available, with availability starting in February of 2019.