Microsoft Edge on Android arrives: Here's how to get it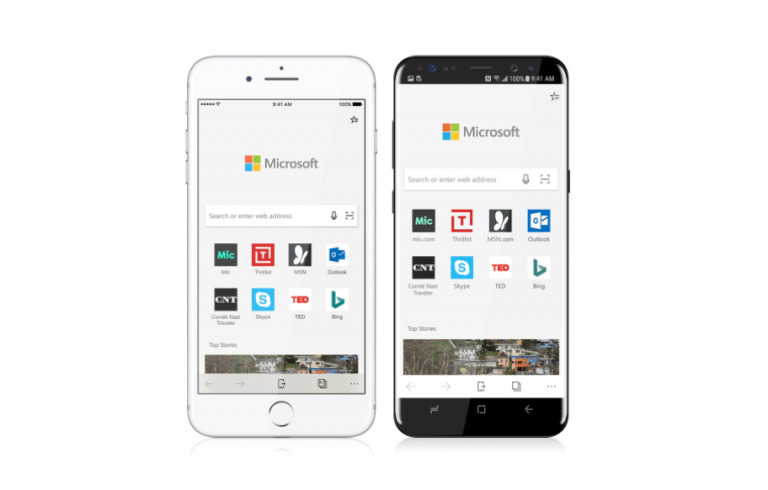 Precisely one week ago today, Microsoft announced that preview builds of its Edge browser were coming to iOS and Android. The preview was available on iOS later that day, but not on Android. Instead, Microsoft promised that the Android version was coming soon, but failed to give an actual launch date.
As it turns out, that day is today. The Microsoft Edge preview for Android is now live, but getting it is a little more complicated than simply going to the Google Play Store and performing a search for the browser. You'll need to go through Microsoft instead, and the company has set up a new preview page that you can use to request a download link.
Simply go to that page, select "Android" from the left sidebar, and then enter either your phone number or your email address. You'll be sent a link that will take you to the Play Store page for Microsoft Edge, where you can install the browser. Since this is an unreleased app, you'll have to follow that link, as it's been hidden from search results within the Play Store.
Edge's mobile app offers a number of features for those who also use the browser on PC. In this early build of the mobile version, your favorites, reading list, new tab preferences, and reading view will all sync between PC and mobile. You can also send a page you're viewing on mobile to your PC by tapping a persistent Continue on PC button that appears within the app's navigation bar.
We're not sure when this mobile version of Edge will exit preview and enter full release, but even now it seems to offer a fairly fluid experience. Microsoft has noted that some features still need to be added, but my short time with the Android app has been pretty smooth so far. We'll undoubtedly be hearing more about these apps once the Fall Creators Update for Windows 10 drops, so stay tuned.