Microsoft dumps low-end browser dev duties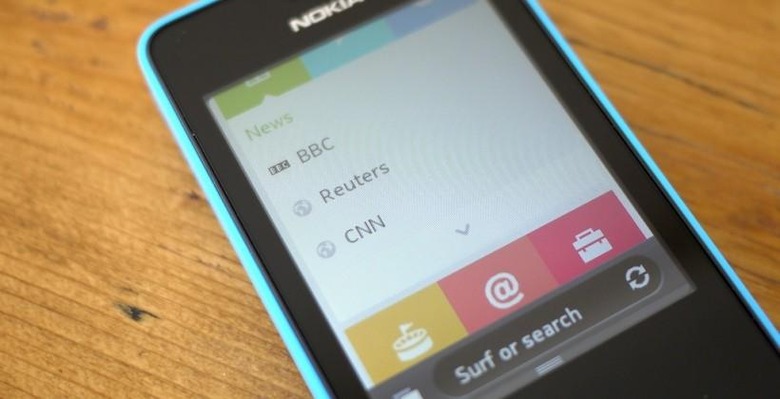 Microsoft is washing its hands of developing the browser for affordable ex-Nokia phones, cutting a deal with Opera that will make Opera Mini the default route for web access. New Series 30+, Series 40, and Asha handsets will all come with Opera Mini preinstalled, while existing users will be prodded to ditch the existing Xpress browser and switch over if they want the most up-to-date software.
The low- and mid-tier phones that Nokia had used to target emerging markets were part and parcel of the business Microsoft acquired from the Finnish company, amid speculation that they might be left to languish entirely as Microsoft focused on Windows Phone instead.
However, the company maintains it's still keen to target first-time buyers and those looking for a simpler device.
"We continue to sell and support classic first and feature phones as well as the Asha range," Rich Bernado, head of legacy business, Phones, at Microsoft said, "which have performed well with millions of people who want new mobile experiences at lower price points."
That doesn't mean Nokia X, the unusual Android port Nokia flirted with prior to the acquisition, will continue. Microsoft is expected to roll development of new Nokia X handsets into its entry-level Windows Phone strategy.
Microsoft will of course continue to develop Internet Explorer for Windows Phone, and the deal with Opera is probably good news overall for Series 30+/40 and Asha device users. Competing in the mobile browser space means Opera has strong motivation to keep Opera Mini fast and efficient, whereas Microsoft is likely to have set Xpress a low priority had it decided to keep development in-house.