Microsoft drop SPOT watch project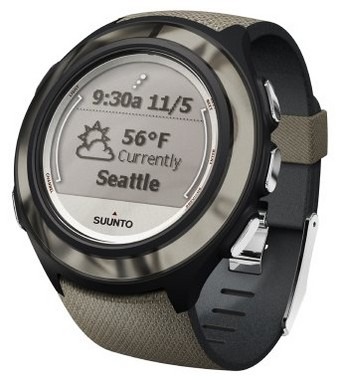 Microsoft are quietly pulling the plug on their SPOT watch project, which aimed to bring real-time weather and schedule updates to the wrists of the populace. According to Microsoft's Jon Canan, the technology will no longer be built into any new watches, and the most recent examples have sold out. However, the MSN Direct service itself will continue, meaning anybody still wanting to use their SPOT watch will be able to for the foreseeable future.
"As of recently, the Smart Watches with MSN Direct have sold out and are no longer for sale. While we continue to move forward with MSN Direct and seeking out new opportunities for devices that would benefit from the MSN Direct service, we, along with our watch partners, do not have immediate plans to create a new version of the Smart Watch, as we are focused on other areas of our business. We will maintain support of our watch customers and continue to deliver information to the watches, but we do not plan to increase our investment in the watch business going forward" Jon Canan, Program Manager, MSN Direct
The team will now concentrate on finding new ways for the system to be integrated with other product lines. Already MSN Direct for GPS and MSN Direct for Windows Mobile offer real-time updates for Garmin and smartphone products, respectively. There, it offers not only weather but traffic details.
SPOT – or Smart Personal Object Technology – was introduced in 2004. Delivered via an FM radio signal, the MSN Direct service is available in 100 metropolitan areas in the US and Canada. While best known for the SPOT watches, the service also delivers weather updates to at least one coffee machine.
[via CrunchGear]