Microsoft Drop Drive Extender From Windows Home Server Refresh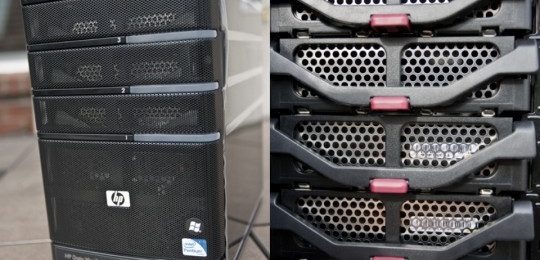 Microsoft has confirmed that it is dropping Drive Extender functionality from the upcoming Windows Home Server code name "Vail", arguing that the ready availability of reasonably affordable 1TB and 2TB drives means the functionality is now relatively defunct. Drive Extender pooled the combined storage of multiple smaller internal and external drives into one large array, initially intended to allow small businesses and home users to use up any existing drives they may have on hand.
"While this removes the integrated ability for storage pooling of multiple hard drives and automated data duplication, we are continuing to work closely with our OEM partners to implement storage management and protection solutions, as well as other software solutions. This will provide customers greater choice as well as a seamless experience that will meet their storage needs. Customers will also have access to the in-built storage solutions Windows Server 2008 R2 provides for data protection. We are also still delivering core features such as automated Server and PC backup, easy sharing of folders and files, Remote Web Access and simplified management without any expected changes." Microsoft
The news has been met with anger and disappointment by existing Windows Home Server users, who argue that Drive Extender remains one of the most effective parts of the system. It particularly benefits home users unfamiliar with upgrading hardware, as they can simply plug in a new drive when storage is getting low, and allow WHS to automatically add that to the overall capacity.
Microsoft now seems to be pushing RAID style setups in manufacturer WHS boxes, though these are invariably less user-friendly than Drive Extender. The decision will also affect Windows Small Business Server 2011 Essentials and Windows Storage Server 2008 R2 Essentials. "Vail" is apparently on track for the first half of 2011, with a new, Drive Extender-free beta planned for early in the new year.
[via istartedsomething]