Fitter, happier, more productive: 3 ways Microsoft is fighting digital overload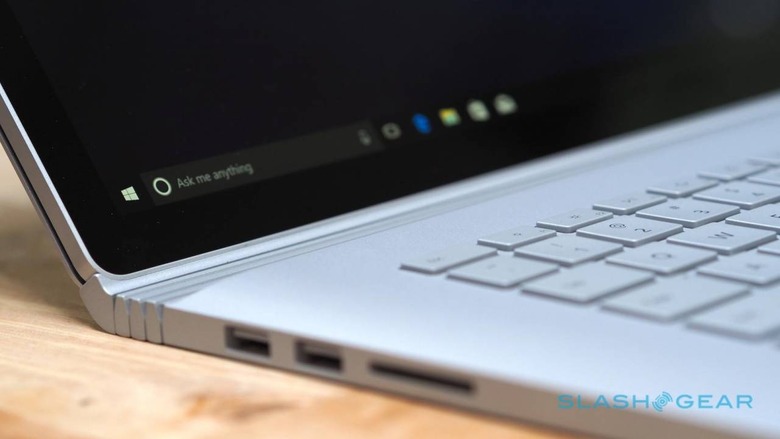 Less stress, more focus. Sitting in front of a computer – or pulling out your smartphone to check a notification – is rarely a route to low blood pressure, but Microsoft is previewing three ways artificial intelligence and software improvements could address digital health and boost efficiency at Build 2019 today.
The overarching theme is efficiency, whether that be in how we interact with notifications, control our schedule so that we actually have time to focus on tasks, or simply when hunting down an errant file or message. Like many of Microsoft's other big Build 2019 announcements this morning, AI plays a huge roll as we move toward features like intelligent agents and predictive technologies.
Outlook Mobile gets Outlook's best feature
Outlook Mobile is adding what's arguably Outlook on the desktop and web's best feature: Actionable Messages with Adaptive Cards. Rather than just notifying you of something, the iOS and Android Outlook Mobile apps will also offer a way to interact with those notifications.
When a message comes in with an action item, it means you'll be able to follow up on it from within Outlook Mobile. It's not just Microsoft's own notifications, either: the company says that it is seeing strong interest from third-party developers too. Already you can interact with Adaptive Cards from companies like Sage, SurveyMonkey, and more.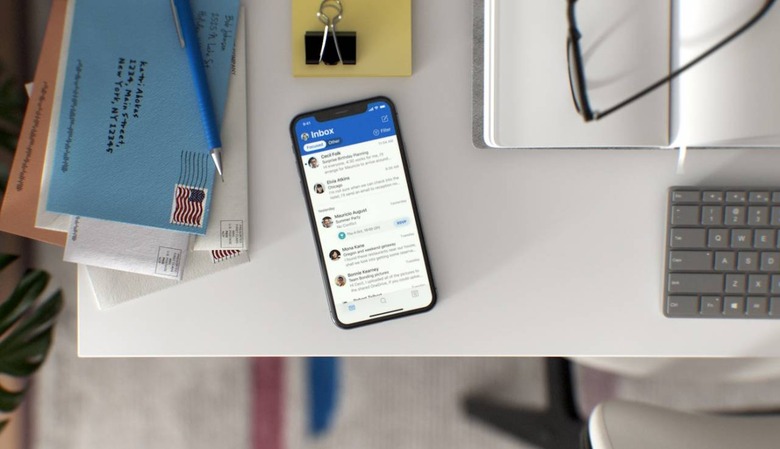 Actionable Messages in Outlook for iOS is rolling out from today, using Microsoft sync. Android users, meanwhile, will have to wait until this spring to get their hands on it.
Microsoft Search gets supercharged
Search is getting the AI treatment, pulling in technology from Bing and the Microsoft Graph to make it easier and swifter to pin down the files and facts users want much quicker. Microsoft Search will integrate new organizational search into apps like Office, OneDrive, and Windows. Meanwhile the search experience itself is getting a UI makeover.
So, there's a new search box, which Microsoft says will be more prominent and more consistent from app to app. There'll also be zero-query typing: effectively, as soon as you click the search box you'll get the AI's best guess as to the people you might be looking for, or the documents you might have been interested in. Key-phrase suggestions will offer control over the current application.
Administrators of organizations will be able to see key search trends – though not an individual user's search history – and there'll be suggestions for files, people, sites, and bookmarks, cross-business. There'll also be personal search query histories.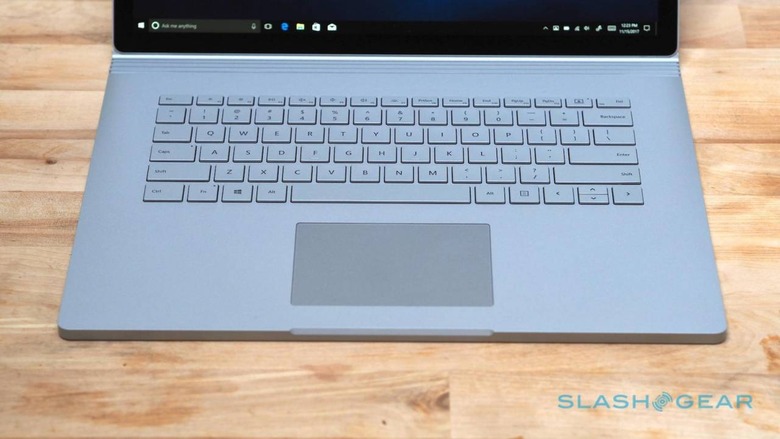 As with many of Microsoft's other announcements, the company won't be keeping all the search goodness to itself. A third-party connector program is on course to be introduced later in the year, albeit as a limited private preview.
Now for the bad news. This new version of Microsoft Search is going to be focused on enterprise users: they'll start to see it on their Microsoft 365 and Office 365 commercial subscriptions from the end of May. There's no timeline for when regular consumers might get the new features.
Smarter scheduling for downtime
Sometimes it feels like smarter systems are only designed to coax more productivity out of the human people using them, but Microsoft is pushing AI as a benevolent zen master, too. MyAnalytics is going to launch as a preview of new Microsoft 365 features this summer, with the ability to automatically protect scheduled "focus times" on your calendar. You won't get notifications during those periods, for example.
A personalized "focus plan," meanwhile, will use AI to figure out times during the day when you could book those periods, and in fact can do so automatically. If you've got tasks set in Outlook, the AI will also be able to suggest time slots when you might want to work on those. And, when a meeting request or something else inevitably comes up last-minute, the AI will be able to automatically rebook the focus time slot.
To see how you're doing, there'll be a report with insights into metrics like how many quiet days you achieved, how unplugged you were, and how close to your personal goals you came. There'll be personal action plans across four categories: focus, digital well-being, network, and collaboration. Initially Microsoft says the MyAnalytics preview will be open to Microsoft 365 and Office 365 customers over the coming months, first to E5 users and then more broadly, with the focus plan initially. The other three plans will follow on after that.