Microsoft details Black Friday 2016 deals: sales start November 24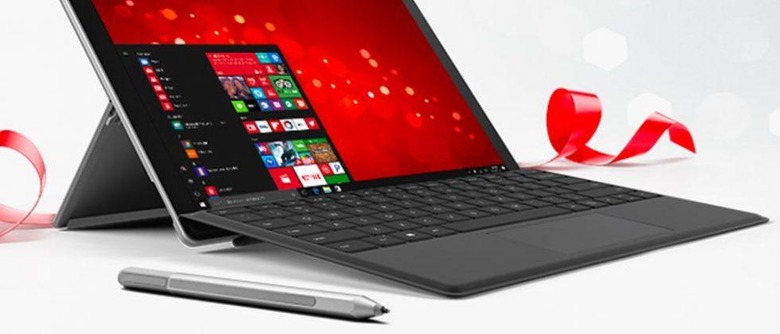 Some companies have already started their Black Friday sales, but Microsoft isn't one of them. The company's deals won't be available until November 24, but they have been detailed ahead of time, giving you a chance to figure out where your money's going. In addition to expected items like discounted Xbox One consoles and Surface tablets, Microsoft is also offering deals on things like a year of Office 365.
Microsoft's latest products are included in the Black Friday sale. There's the Surface Pro 4, for example, which Microsoft plans to offer for $799 USD versus the regular $999 USD price tag. There's also the Surface Book with a $1,499 cost versus $1,899. Other models are also offered at greater discounts: Dell's Inspiron 15, for example, will drop from $749 USD to $399 USD.



Amazon Black Friday 2016 is already underway: Here's what you want




Those looking to pick up gaming items for themselves or others will find a bunch of options. The Xbox One console will start at $249 USD and include a $25 USD gift code and a game. There are also a bunch of wireless controllers priced at $39.99 versus the regular $69.99 price. Engraving on the controllers will also be free instead of $9.99. The controller Play & Charge Kit will be discounted to $39.99 from $74.99 USD.
If you're hoping to get your hands on a VR headset, this Black Friday sale may also work out well for you. Microsoft says it will include a $100 gift code with the HTC Vive and the Oculus Rift headsets. This only represents a small number of items from the planned sale, though: Microsoft lists things like Fitbit wearables, security cameras, headsets and headphones, smart thermostats, drones and racing items, speakers, coding kits, and more. View the Black Friday deals here.