Amazon Black Friday 2016 is already underway: Here's what you want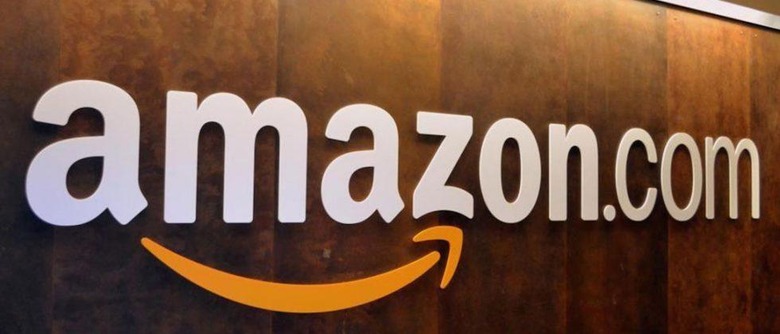 We may receive a commission on purchases made from links.
With Halloween barely in the books, it's time to look forward to every retailer's favorite time of year: Black Friday. While most stores will wait until we're a little closer to Thanskgiving to begin advertising Black Friday deals, Amazon doesn't play by those rules. If you can believe it, Amazon has opened the floodgates on Black Friday deals a little early this year, kicking off its sale today.
In truth, this isn't Amazon's full Black Friday sale. Rather, this is Amazon's attempt at tempting buyers in, offering a few attractive sales as part of a "Countdown to Black Friday Deals Week." As such, there aren't a ton of items worthy of the purchasing fervor Black Friday seems to instill in some folks, but there are still a handful of good deals to be found.
The star of this show is almost certainly LG's 55EG9100 55-inch curved OLED TV, which has seen its price drop 33% to $999.99. Another Deal of the Day you might want to have a look at is a 61% discount on a KitchenAid KMC4241 Multi-Cooker, bringing it to $135.00. These deals of the day have about 10 hours left as of this writing, after which they'll expire and make way for a new round.
Of course, it's not really an Amazon sale without discounts on Amazon-made devices. Amazon has shaved $20 off the new Kindle to bring it to $59.99, so if you'd like to dip your toe into the world of e-readers, that may not be a bad place to start. Similarly, the Kindle Paperwhite is down to $99.99 and the Kindle Voyage comes in at $179.99 with this sale.
There are also a number of lightning deals and Prime Early Access deals taking place throughout the day, with Amazon giving shoppers the opportunity to see which deals will be coming up soon. Obviously, Amazon is going to save a lot of the big ticket items for its Black Friday and Cyber Monday sales later this month, but the daily deals it runs this week may offer a couple steals.
To have a look at everything on offer in this early Black Friday sale, check out the source link below.
SOURCE: Amazon