Microsoft confirms Windows Blue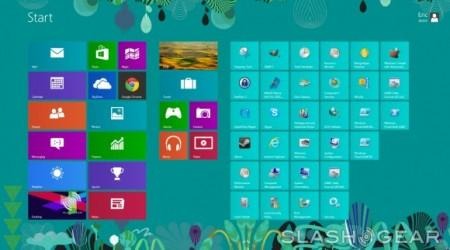 We've been hearing a lot about Windows Blue through the grapevine, but Microsoft has finally confirmed that something dealing with the codename "Blue" is coming eventually. While the company specifically mentioned that a product with "Blue" in the title wouldn't be hitting the market, it seems that all of these recent leaks and rumors may have validity.
If you're not familiar with what Windows Blue is all about, it's essentially a set of updates to improve on the lesser-fantastic features of Windows 8 that need a bit of polishing. Microsoft's Vice President of Corporate Communications, Frank X. Shaw, wrote in a blog post that Microsoft is "working together on plans to advance [their] devices and services," and referred to those plans as "Blue" internally.
Details are rather slim, however, but it's possible that Microsoft may provide more info about Windows Blue at the company's upcoming BUILD conference in June, which Microsoft announced yesterday. The company said that they'll be revealing "what's next" for Windows, Windows Server, Windows Azure, Visual Studio, TechEd, and more.
We've already seen a leaked build of Windows Blue, so we sort of already know what to expect, and we even went through five features of Windows Blue that could change Windows 8 for the better. At this point, we'll have to just wait and see what Microsoft has up its sleeves for its BUILD developers conference later this summer.