Microsoft Confirms Support For Qi Standard By Joining WPC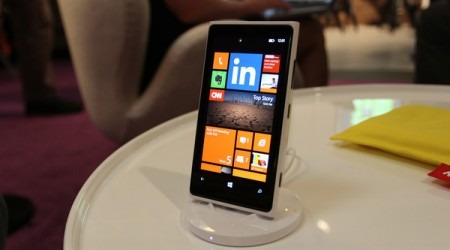 The wireless charging wars continue. Today Microsoft has let it be known that they're officially tossing their hat in with the Wireless Power Consortium for the standard wireless abilities quite a few Windows Phone devices already have. Given the idea that Nokia really will end up having their handset business owned by Microsoft in full in the near future, it makes a lot of sense that Microsoft would support the wireless standard they'd already have in place.
Meanwhile Nokia is already a part of the global standard for wireless power, this group also working with 200 members in its burgeoning member group. This list also includes Qualcomm, LG, HTC, IKEA, Sony, and Motorola, to name a few. Also joining the team this week is Samsung Electro-Mechanics. Regular ol' Samsung was already a part of the team before today.
Recently the WPC (Wireless Power Consortium) spoke up on a pact made between two of its biggest competitors. As the Alliance for Wireless Power (A4WP) and Power Matters Alliance (PMA) announced their teaming-up, the WPC spoke out.
"When there's a dominant player like Qi in the market, it's not surprising to see some consolidation among smaller players. In the end, only one standard will survive." – John Perzow, Vice President of Market Development for the WPC
It should be fairly clear at this point that the Qi standard wireless-toting WPC won't be accepting any invitations from their competitors any time soon. Far more likely – though not suggested by any party thus far – is the idea that the WPC would envelop the others. We shall see.