Microsoft CEO Satya Nadella: Gates, Ballmer, Thompson sound off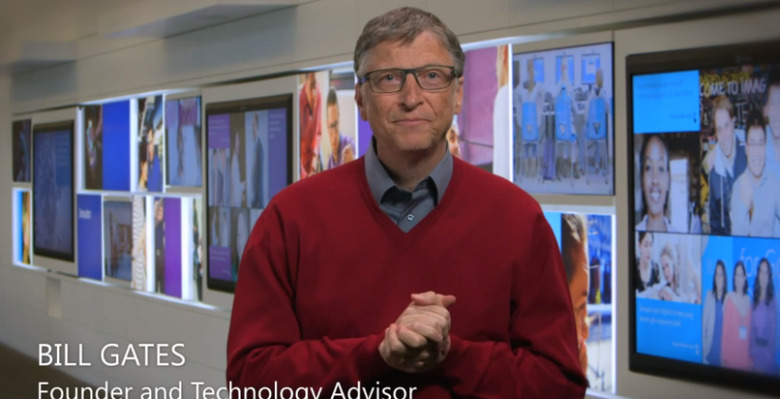 This week Microsoft welcomes in their newest CEO: Satya Nadella, and with him come the congratulations and assurances of the biggest names in the company, particularly the two former CEOs. Nadella was the head of the cloud movement inside Microsoft and, as such, is supported by Bill Gates as an innovator that doesn't just deserve to be CEO, but is the clear choice to lead the company into the future. Ballmer, meanwhile, suggests that Nadella is a "proven leader" and has both the technical skills and the business insight needed to move forward.
First you'll see Ballmer speaking in a short message to the public and to Microsoft employees. Ballmer also sent an outgoing letter to Microsoft employees which included note that Nadella is "not alone," suggesting that "[Microsoft's] Senior Leadership Team has never been stronger." Ballmer also reminds the public again that he's worked with Nadella for "more than 20 years", and that he is "the right leader at the right time for Microsoft."
As noted in our first article on the subject, Nadella is also ushered in by John Thompson. Thompson was until this week lead independent director for the Board of Directors and this week (while remaining an independent director of the board), will also become Chairman of the Board of Directors. His suggestion is, simply, that "The Board took the thoughtful approach that our shareholders, customers, partners and employees expected and deserved." He also notes that Nadella has "the unanimous support" of the board.
Then there's Gates who reminds the public that Satya works with "hard-core engineering skills" as well as "business vision" and the ability to "bring people together." Gates suggests that Nadella is the ideal person to lead Microsoft in this "time of transformation".
This week we'll be continuing to dive into what it really means for Nadella to be taking the reigns with a variety of investigations and updates on and around the subject. Have a peek at the ever-growing timeline below, and stick around our relatively new Satya Nadella tag portal for more information as it appears!