Microsoft CEO must go demands influential investor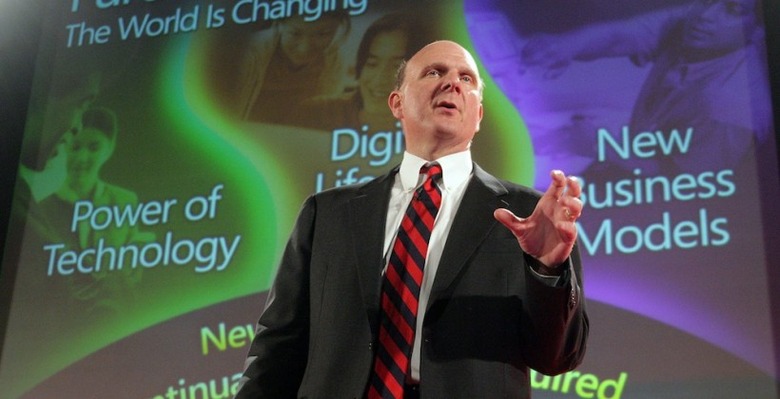 An outspoken and influential hedge fund manager made waves at an investor conference yesterday by calling for Microsoft CEO Steve Ballmer to step down. Suggesting Ballmer's "continued presence is the biggest overhang on Microsoft's stock," Greenlight Capital chief David Einhorn insisted it was time to "give someone else a chance" at the helm. The investor – whose fund currently holds approximately 9m Microsoft shares, or around 0.11-percent of the outstanding shares – blamed Ballmer for wasting time and money on poorly considered mergers and acquisitions, as well as short-sightedly mishandling the smartphone, PMP and tablet segments.
Einhorn cited Ballmer's previous comments on the iPhone and iPod, in which the CEO suggested they were not a threat to Microsoft, as well as the much-quoted claim that Ballmer's children were not allowed to use rival products such as Google search. Such a stance had left Microsoft – and Ballmer – "stuck in the past" Einhorn claimed, while Bing search was a "sinkhole."
Ballmer's time as CEO has been punctuated with controversy, not least the exec's habit of making announcements that Microsoft PR must quickly move to clarify or correct. Earlier this week, comments Ballmer made regarding Windows 8 were swiftly pounced upon as Microsoft backtracked over the OS' timeframe and official name.
It's hard to argue that Microsoft hasn't responded well to the mobile segment, however. Windows Phone came late to the game, leaving Android and iOS plenty of time to solidify their positions, and the deal with Nokia will only really lead to fruition in 2012. Windows 7, despite years of Microsoft's tablet-tinkering, has proved relatively unpopular and unsuited to the consumer slate segment, and the Zune PMP – while popular among a small fangroup – struggled to make inroads against Apple's iPod.