Microsoft celebrates LinkedIn purchase, talks plans for immediate future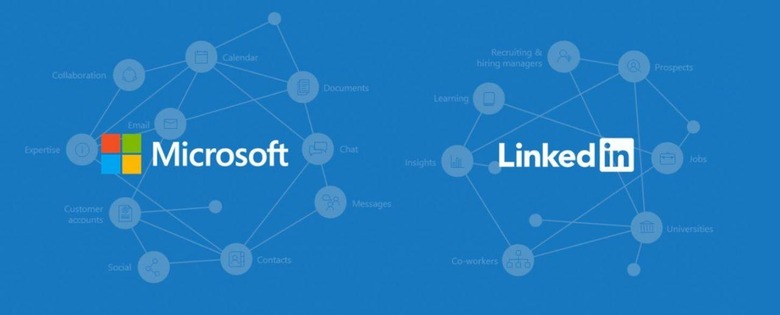 As expected, Microsoft's acquisition of LinkedIn has closed. With this acquisition, we see Microsoft's focus on the professional space continue to grow, as the company says this deal merges "the world's leading professional cloud and the world's leading professional network." The all-cash transaction topped out at $26.2 billion, or $196 per share.
That's a pretty large sum of money, so what does Microsoft plan to do with its $26 billion investment? The company outlined its plan for a future with LinkedIn back when the deal was initially announced in June, but today, Microsoft CEO Staya Nadella outlined some immediate plans now that the acquisition has closed.
A lot of these immediate plans center around integration, and one of the biggest comes with Microsoft adding LinkedIn's "identity and network" to Outlook and the Office Suite. LinkedIn users will also be able to see notifications appear in the Windows action center, and draft updates to their resumes in Word before uploading it to their LinkedIn profiles.
Nadella notes in announcement today that Microsoft's top priority is to "accelerate LinkedIn's growth, by adding value for every LinkedIn member." Perhaps that's why Microsoft won't be taking the reins entirely, as LinkedIn CEO Jeff Weiner will stay in his position and join the Microsoft Senior Leadership Team, reporting to Nadella. As the saying goes: "if it ain't broke, don't fix it."
Indeed, it's pretty clear that Microsoft sees this as an opportunity to put its professional tools front and center with LinkedIn's members. How successful it'll be at fully integrating LinkedIn with tools like Office and Outlook remains to be seen, but Microsoft has a plan to hit the ground running. Expect to hear more about this acquisition in the coming weeks and months.
SOURCE: Satya Nadella