Microsoft buys Minecraft studio but promises cross-platform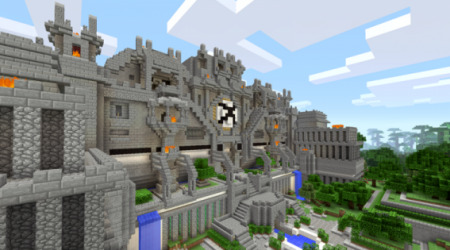 Microsoft is buying Minecraft developer Mojang, bringing the team behind the massively popular franchise into Microsoft Studios, and taking over the reins at the game. The deal, which is expected to close in late 2014, is worth a whopping $2.5bn, Microsoft said today; however, those players worried about what this could mean for their favorite block-building game shouldn't worry, it seems.
Microsoft says it has no intention of limiting Minecraft to just its own platforms. Instead, it plans to continue to support PC, iOS, Android, Xbox, and PlayStation.
We'd be very surprised if there wasn't a push to develop a Windows Phone version of the game too, though so far there's no official comment on that possibility.
Whispers of the deal, with a suggested $2bn purchase price, surfaced late last week.
"Minecraft is more than a great game franchise," Microsoft CEO Satya Nadella said of the deal, "it is an open world platform, driven by a vibrant community we care deeply about, and rich with new opportunities for that community and for Microsoft."
Even though the deal is yet to close, Microsoft is already talking about why Minecraft should be more fun to play when it's in charge.
For instance, the company says, its cloud and mobile tech means gamers will "benefit from richer and faster worlds, more powerful development tools, and more opportunities to connect across the "Minecraft" community.'
SOURCE Microsoft