Microsoft BUILD 2012 puts developer focus on Windows 8 and WP8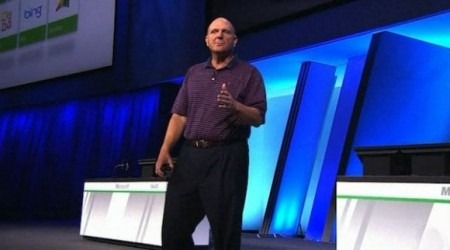 Microsoft has announced the dates for BUILD 2012, its next big developer conference, held at the Microsoft campus the week after Windows 8 goes on sale. Kicking off October 30 and running until November 2, BUILD 2012 will focus not only on the new desktop platform – and its ARM-focused Windows RT counterpart – but cover Windows Phone 8, Windows Azure, Server2012, and Visual Studio 2012, among other things.
There'll also be some surprises in store, though Microsoft is playing its cards close to its chest. "This will be unlike anything we've held on our corporate campus in a long time" Microsoft's Tim O'Brien teases. "Most of the speakers and participants are from our engineering teams, so a campus event puts you in the thick of things along with the engineers directly responsible for our products and the platform opportunities they represent. This one's not to be missed."
Back at BUILD 2011, Microsoft officially released the Windows 8 Developer Preview into the wild, while chipset partner NVIDIA demonstrated a prototype Windows RT on ARM tablet running its Kal-El platform. That chip went on to launch as Tegra 3, of course, expected to be at the heart of Windows RT models from ASUS and Lenovo later this year.
Registration for BUILD 2012 opens at 8AM Pacific on August 8 2012, at the BUILD site, when Microsoft says we can expect more details on keynotes, sessions and the like. SlashGear will be there to bring you all the news from the opening keynote, never fear.