Microsoft blurs the edges of the cloud as Win 10 hits 500m monthly actives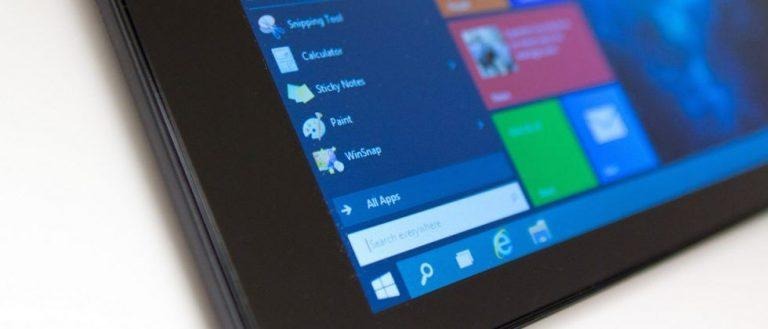 Microsoft is doubling down on the cloud, using its BUILD 2017 developer event to hammer home the idea that in a mobile- and cloud-first world, data crunching comes first. Hopes of new Surface hardware were dashed at day one of the annual conference, with the software behemoth instead focusing on Cortana, Artificial Intelligence, the IoT, and how best to organize the cloud when the levels of data being generated are growing exponentially.
The day one keynote kicked off with Microsoft CEO Satya Nadella announcing that there are now 500 million active Windows 10 devices being seen every month. The milestone comes as Office 365 sees 100m monthly active commercial users; 90-percent of the Fortune 500, Microsoft says, now runs on the company's cloud. Today, though, that cloud starts evolving.
The traditional paradigm of cloud computing, Nadella points out, has been data getting shuttled from wherever it's created – be that a factory floor, your car or home, or a hospital or farm – up into a centralized server somewhere. Microsoft's next phase, though, is a more intelligent cloud, recognizing that often the data wants to stay where it's created. Instead, the processing gets pushed to the edge.
Edge computing is, as the name hints, where the heavy crunching gets done only one or two steps away from the point of data collection. It's something we've seen Intel talk about already, in its work on connected cities as distributed processing would lend resilience from downtime to autonomous transportation and more. Microsoft, though, wants to expand even further than that.
It'll do that with Azure Cosmos DB, a brand new cloud computing platform dubbed "the industry's first globally distributed, multimodal database service." With new types of data, a new type of database is required, Microsoft argues. This one will allow for a single instance to be run globally, with single-digit latency at the 99th percentile. In short: the power of a traditional data center but the ubiquity of access of the cloud.
At the same time, Microsoft is pushing out a bevy of new tools for developers. There are new Microsoft Graph APIs, bringing SharePoint and Planner into the fold, while now any developer can publish for Microsoft Teams. That means third-part notifications piped right into the Teams activity feed, among other things.
Visual Studio 2017 for Mac has reached general availability, and there's now Threat Detection for Azure SQL databases. Meanwhile, Microsoft is hoping to snag some former Oracle and SQL Server customers, with new database migration tools. Developers will be able to develop a single Azure function in the cloud, and have that distributed down to Internet of Thing connected devices in edge cases, including support for machine learning, AI, and cognitive services.
NOW READ: This is the Surface Laptop
What does all this mean? Better utilization of the growing processing power we're surrounded by, for one. By 2020, Microsoft points out, the research suggests that four billion people will have an average of six devices they use regularly. "We've always believed in taking advantage of an abundance where you have it," Microsoft's Frank Shaw points out; making better use of that condensed compute potential could mean fewer monolithic data centers and more distributed processing.