Microsoft Blocks Early Xbox One Deliveries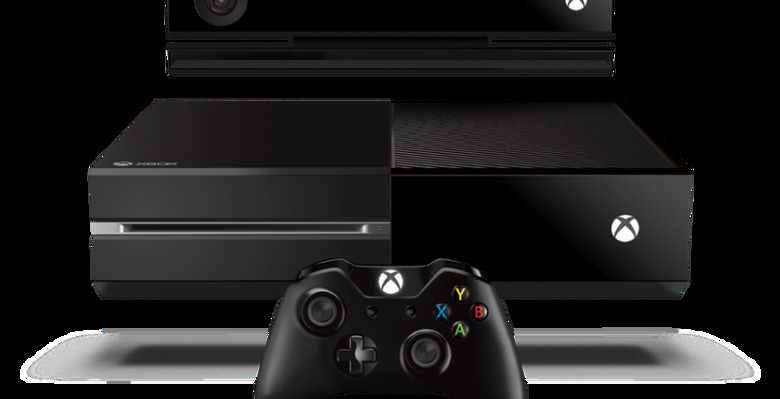 Target giveth and Microsoft taketh away: the lucky gamers who received an early Xbox One after a retailer goof have found their Xbox Live accounts blocked on the console, as Microsoft clamps down on premature access. Target inadvertently shipped a number of Xbox One preorders ahead of schedule last week, but while gamers original found they could download the day-one update and connect as expected, they later found that their online access through Xbox Live had been cut off.
Gamer "Moonlightswami was one of the most vocal about receiving the Xbox One, but excitement soon turned to disappointment after Microsoft's move became clear.
"And now my console is banned" he tweeted. "Interesting. Legally purchased game, and system. @Microsoft you got some splaining to do."
According to Microsoft, the decision to pull down the shutters on the console isn't down to wanting to spoil the fun, but because it could inadvertently reveal some of the as-yet clandestine partnerships and media agreements the company has in place. Xbox LIVE's Major Nelson took to his blog to explain.
"Due to a retail partner's system issue, a very small number of Xbox One consoles were shipped to consumers before the 11/22 street date" the Microsoft exec, Lawrence "Larry" Hryb, wrote. "We're pleased to see the initial response to Xbox One has been so positive, but given we are still putting the finishing touches on our games, UI and online services, as well as confidential partner and media agreements, these consoles units will be restricted from connecting to Xbox Live until closer to our launch date."
Microsoft's decision isn't perhaps surprising, with last-minute tweaks likely to be carried out on the console right until the official release, and Major Nelson did point out that the blocked consoles would be granted access closer to launch. Nonetheless, the heavy-handed action is already coming in for criticism.
VIA SFGate