Microsoft Bing now default search on BlackBerry: Deep OS integration coming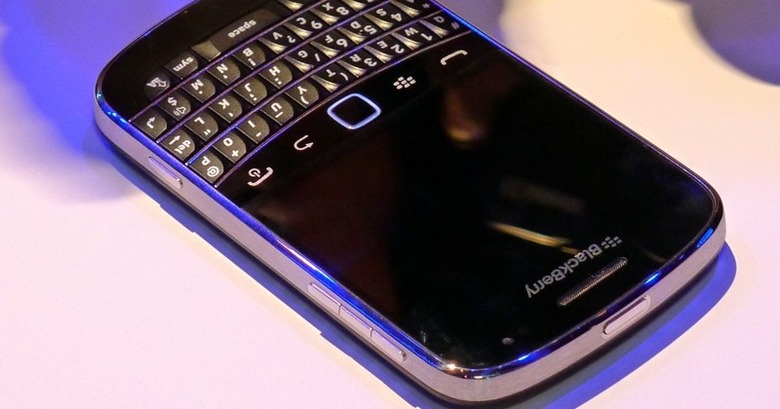 Microsoft CEO Steve Ballmer made a surprise appearance on the BlackBerry World 2011 stage today to announce a new partnership with RIM that will see Bing made the default search provider on BlackBerry smartphones moving forward. The search default will only be the first step of the collaboration, however; Bing will be closely integrated into the core BlackBerry OS.
"This goes way beyond a search box, it's about finding real tools to help people get things done" Ballmer insisted, going on to say that it was about helping BlackBerry users in "making fast decisions." In a video demo, a BlackBerry Torch with modified software showed how the user's location could be embedded into the phone's homescreen: tapping that brought up maps and location, while sliding across could open up search. There'll also be Microsoft Deals, showing nearby offers.
Microsoft, Ballmer explained, would invest in BlackBerry OS as well as continuing to push its own Windows Phone platform, likely in an attempt to strengthen rivals to iOS and Android. It's not clear at this stage how much the company will actually invest into the partnership.