Microsoft beefs up Office 365 for new Surface Pro launch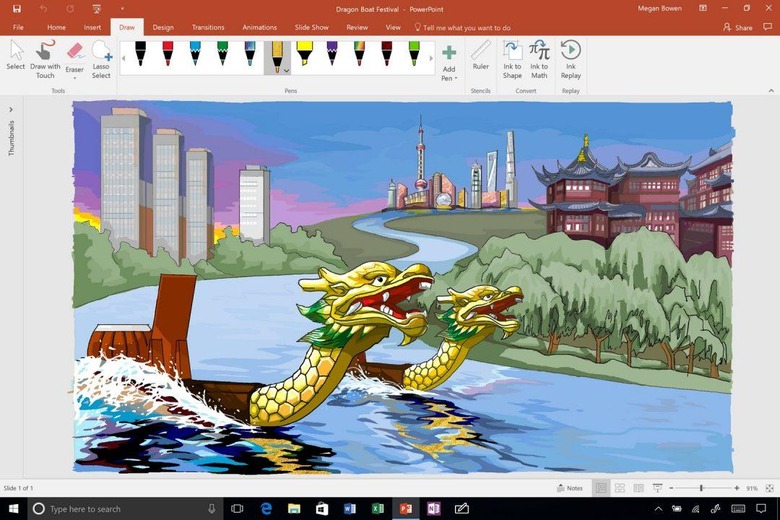 In case you missed the news, Microsoft revealed the next Surface Pro during its event in Shanghai earlier today. This is something Surface Pro adherents have been waiting a long time for, but with this new Surface Pro comes news that Office 365 is getting some improvements to Inking. These improvements seem to go hand-in-hand with the new Surface Pen, and indeed, you'll see them come to touch-enabled Windows devices first.
Perhaps the biggest new features coming to Office 365 include tilt support and improved latency. With that tilt functionality, Microsoft is looking to let the new Surface Pen's 4,096 pressure points shine – depending on the angle of your pen, Office 365 will automatically adjust the thickness of your strokes. Add to that "almost zero latency" when you're using the pen within Office 365 and you have what might be the closest emulation of a pen on paper that we've seen yet.
Microsoft also took time during the demonstration to show new features coming to the Windows Whiteboard app. These include things like "collaborative inking, geometry recognition, table conversion, and automatic table shading."
While they all sound underwhelming on their own, together these new features should help ensure that you don't spend a lot of time fussing with options, instead getting your ideas down in the Whiteboard app quickly and (relatively) effortlessly. These features have already launched in a private preview, but Office 365 subscribers should look for them to go live later this year.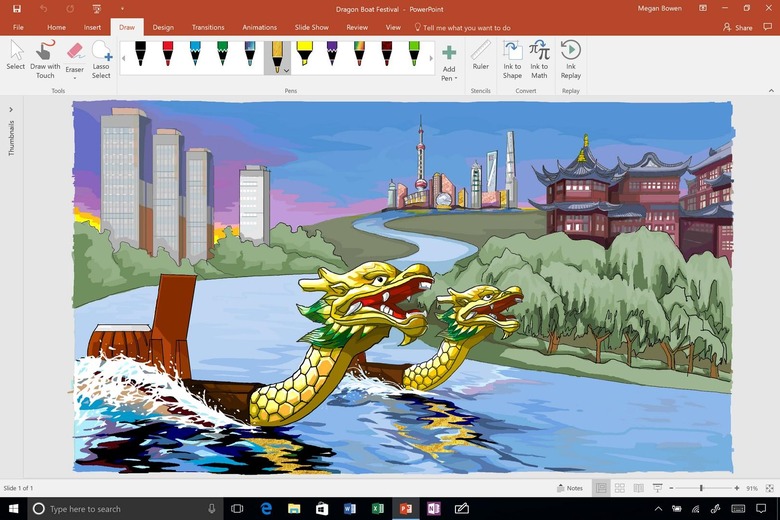 Beyond the changes to Whiteboard and the new features coming with the refreshed Surface Pen, Office 365 subscribers can look forward to more ink effects (including a pencil texture) in Word, Excel, and PowerPoint. These ink effects will be joining a digital pencil case that syncs between all of your devices, so you can have all of your pens, pencils, and inks at the touch of button regardless of where you happen to be working.
While a lot of these new Office 365 features revolve around Ink and how you'll use the new Surface Pen within Microsoft's suite of apps, there are also new features on the way for commercial users. These include the Office 365 adoption content pack in Power BI and OneDrive Files On-Demand, which allows you to access your files from OneDrive without having to download them first. There's a lot more that Microsoft has announced for Office 365 this month, so for all the details, be sure to check out the source link below!
SOURCE: Microsoft