Microsoft Band 2 Review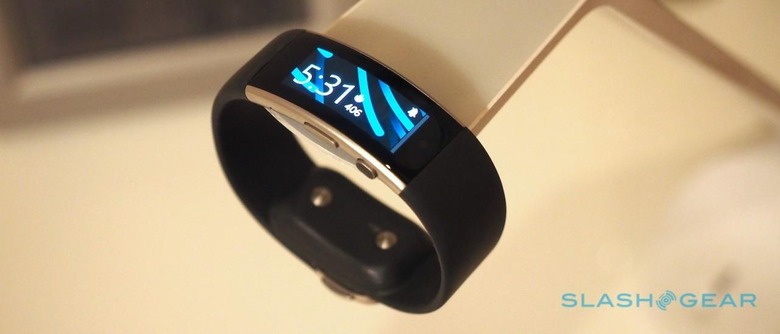 It's fair to say that Microsoft's original Band was never the most ergonomically satisfying of wearables. In fact, it looked more like a prototype that skipped the final design stage and just went straight out to customers. Now, with the Microsoft Band 2, not only is the aesthetic sleeker but the whole thing is smarter, but is that enough to legitimately compete with rivals like the Apple Watch and more?
Blocky looks are one thing, but the battery packs the first Band wore like saddle bags could quickly get uncomfortable, especially if you were trying to wear it in bed to track sleep. It perhaps most closely resembled a python which has eaten a whole, possibly live pig, with the unfortunate creature still discernible in quite gruesome detail through the snake's distended belly.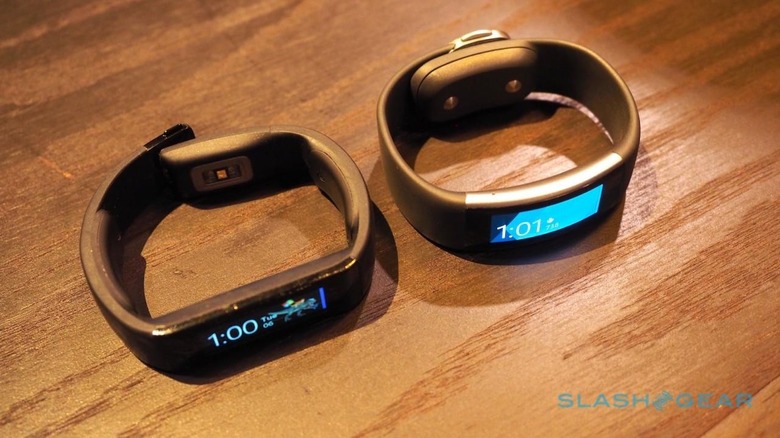 The Band 2 is considerably sleeker, though it's still on the chunky side. The curved display – the same size and resolution of the old touchscreen panel, but now shaped more to the wrist and protected with Gorilla Glass 3 – helps considerably, as does moving the batteries; now, the straps are thinner and they use a new "thermal plastic elastomer silicone vulcanate" rubber, though you do have a sizable buckle to contend with.
Instead of a greedy snake, then, At least the styling does mean you can double-wrist it with both the Band 2 and a watch, without looking entirely ridiculous.
On the inner edge of the buckle are contacts for some of the skin sensors, so you need to have the Band 2 fairly secure around your wrist to make sure they – and the heart rate sensor on the opposite side – make adequate contact. I found the whole thing fairly uncomfortable to wear over extended periods, especially (and ironically) while exercising when the inside of the strap would get sweaty and rub unpleasantly, and gave up on sleep tracking because the wristband itself was stopping me from actually falling asleep.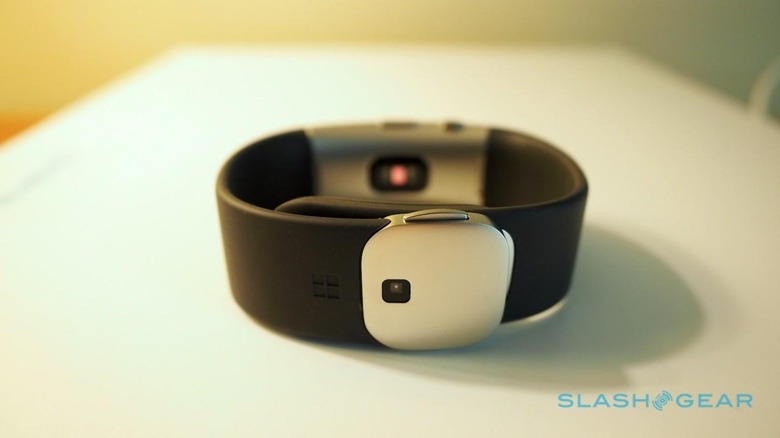 It's worth persevering if you're a fan of metrics. The Band 2's list of onboard sensors is impressive indeed, with the heart rate sensor combined with a 3-axis accelerometer, gyrometer, standalone GPS, ambient light and skin temperature sensors, UV sensor, capacitive sensor, galvanic skin response, and a barometer.
So, as well as logging details of your run and where you went, you can now get a more accurate count of the flights of stairs you've climbed, or even guidance on whether you should put on sunscreen because of elevated UV levels. Those who take their fitness particularly seriously can even use the Band 2 to calculate VO2 Max, the maximum rate at which they're consuming oxygen.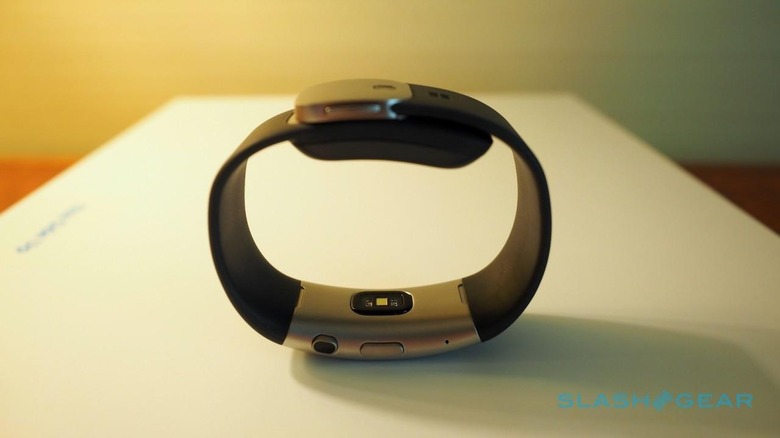 If, like me, you're a relative novice when it comes to fitness, the Band 2's guide tutorials can help. There are exercise routines spanning everything from going for a simple jog through to complicated circuit reps and more. You don't need your phone with you, either, since the dedicated GPS chip can, in theory, log your position. I mention the theory, because on more than one occasion the wearable got stuck trying to acquire a lock at the start of the routine.
Joining them on the Band 2 is automatic golf score tracking. As long as the wearable knows which golf course you're on, it can automatically figure out which hole you're standing on and even where in the hole you are, filling in a digital scorecard as you go.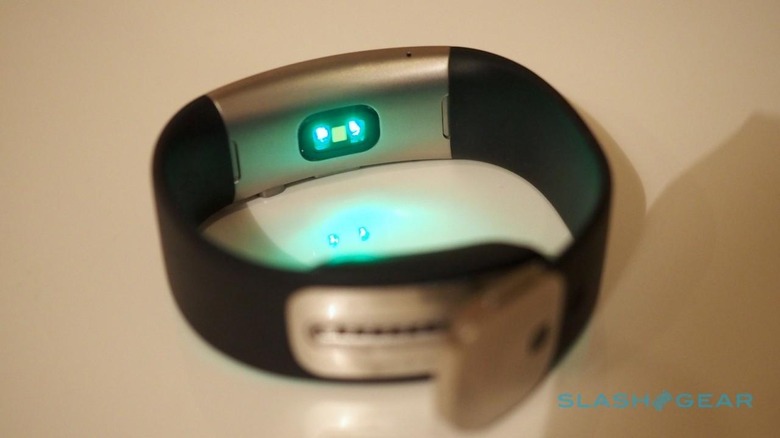 Day to day, though, I found the more typical smartwatch features like notification more useful. There's a limit to what Microsoft can squeeze onto the Band 2's compact display, and so it's usually been just good enough for a preview and to help me figure out if it's worth pulling out my phone or a laptop.
One of the most successful features, I discovered, was showing navigation instructions from Google Maps while driving. With one hand on the wheel, the display running across your wrist is at just the right angle to see the details of the upcoming turn without involving contortions.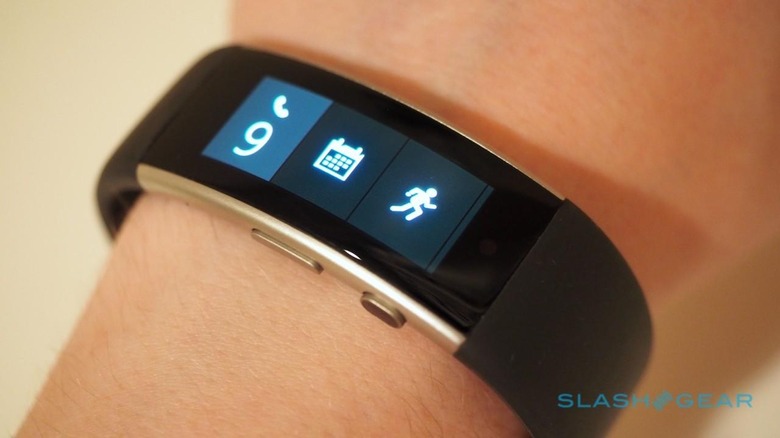 A microphone means you can dictate message replies and make searches using Cortana, though only on Windows Phone handsets. Similarly, Android and iOS devices won't use the quick reply keyboard feature for incoming messages, and no matter what phone you have, there are no remote music controls.
Still, Microsoft gets kudos all the same for its broad platform compatibility. Along with Windows Phone 8.1 or above, the wearable will work with Android 4.4 or later, and iPhones running iOS 8.1.2 or later. The companion app could be a little flaky in my experience, on iOS at least, but the Microsoft Health web interface is a paradise of metrics, pulling everything together in one of the most comprehensive systems I've seen to-date.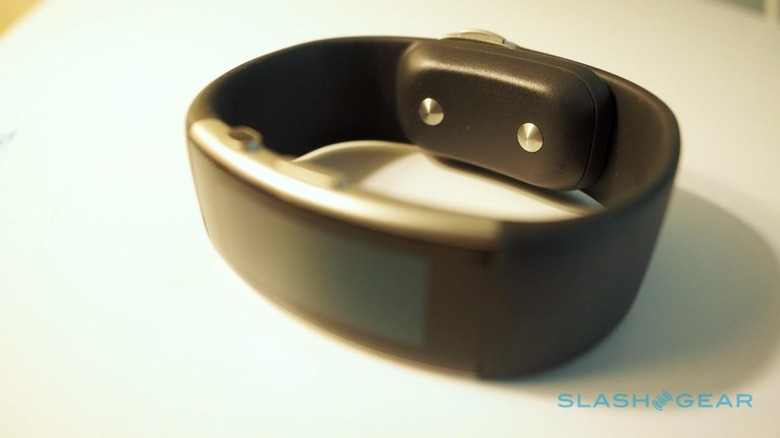 Just when I was starting to think Microsoft had this flexibility thing down pat, however, I spotted the proprietary USB charger. A microUSB port would've been far preferable – or at the very least making it compatible with the old charger – though it does charge the wristband quickly, with a dead example getting to around 50-percent charge in approximately 45 minutes.
It's a good thing, too, since all those sensors – GPS especially – suck up battery power with alacrity. Even with positioning used sparingly, I never got beyond a couple of days wear.
Wrap-Up
Microsoft has played to its audience with the Band 2. Existing owners appreciate the breadth of data the wearable collects, and that has been increased in the second-generation version. It fits better, is more comfortable than before (if only a little), and you still don't sacrifice cross-platform compatibility.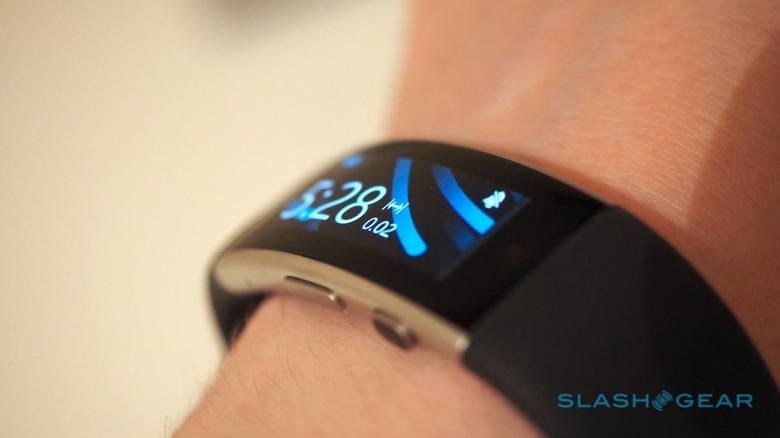 All the same, I'm not sure the Band 2 will do much to push Microsoft's smartwatch ambitions any further into the mainstream. It still, despite the notifications for text messages, emails, Facebook chat, and more, feels like a predominantly fitness-centric gadget.
At $249.95, it's tracking you in ways few other wearables out there can offer. Those who are onboard and committed to the quantified self might well be able to overlook the clunkiness that comes with that. Everyone else may well find wrist satisfaction in a more traditionally watch-styled alternative, even if the data isn't as rich.