Microsoft Band 2 gains appeal with lower price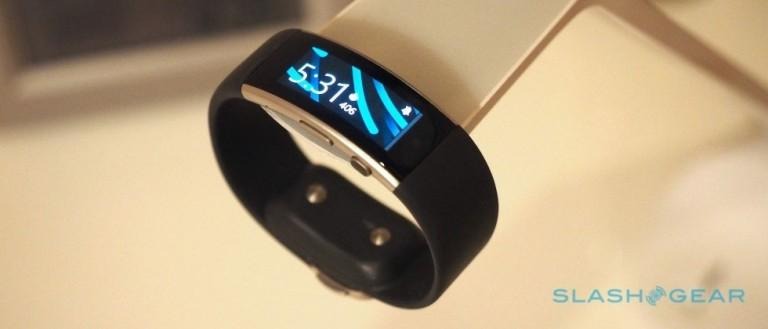 The Microsoft Band 2 hit the market in late 2015 and looked much better to the eye than the original wearable from Microsoft. The biggest downside to that wearable was the price tag for many people, when it originally debuted the Band 2 sold for $249.99. Microsoft is aiming to make its device more appealing to buyers not by adding features or updating software, but by slashing the price by $75.
The new price of the Microsoft Band 2 is $174.99 and it can be purchased directly from Microsoft at the new discounted rate. If you are unfamiliar with the Band 2, it has a continuous heart rate monitor, calorie burn counter, and tracks sleep quality. Inside the wearable are 11 sensors including GPS, a UV monitor, and a barometer. These sensors allow the Band 2 to track activity for all sorts of sports from running to golfing and biking.
The full color curved display shows alerts for email, text, calendar, and call alerts. The Microsoft wearable will work with all major operating systems including Windows Phone, Android, and iOS. The heart rate sensor is optical and inside the device are a 3-axis accelerometer/gyro, gyrometer, GPS, ambient light sensor, skin temperature sensor, UV sensor, capacitive sensor, galvanic skin response sensor, microphone, and barometer.
A haptic vibration motor gives feedback via vibration and the Band 2 connects to smartphones via Bluetooth 4.0 LE. If you have missed the Band 2 since it launched in Q4 2015, we have a full review of the device you can check out to learn more. If you are into fitness tracking, this is a wearable definitely aimed more at that sort of user than someone looking for a normal smartwatch. We also figured the Band 2 was still clunky, even though it's sleeker than the original Band.
SOURCE: Microsoft