Themed or otherwise odd burgers aren't anything new, but they're not so common as to be dismissable. Enter Microsoft's new marketing attempt for the Xbox One taking place in Hong Kong: the Triple-O's Xbox One burger, which is joined by related Xbox One decor and is, in typical fashion, scoring a fair bit of attention. The meal is only around for a limited while, and can also be had with a chicken filet instead of that tasty, tasty beef patty.
The notable part of the meal is the wrapping, which is green and plastered with Xbox One branding. As you can see in the image below, the fast food restaurant itself is also packed with advertisements, meaning even if you don't get the meal, you'll still be leaving with Microsoft's gaming console fresh on your mind.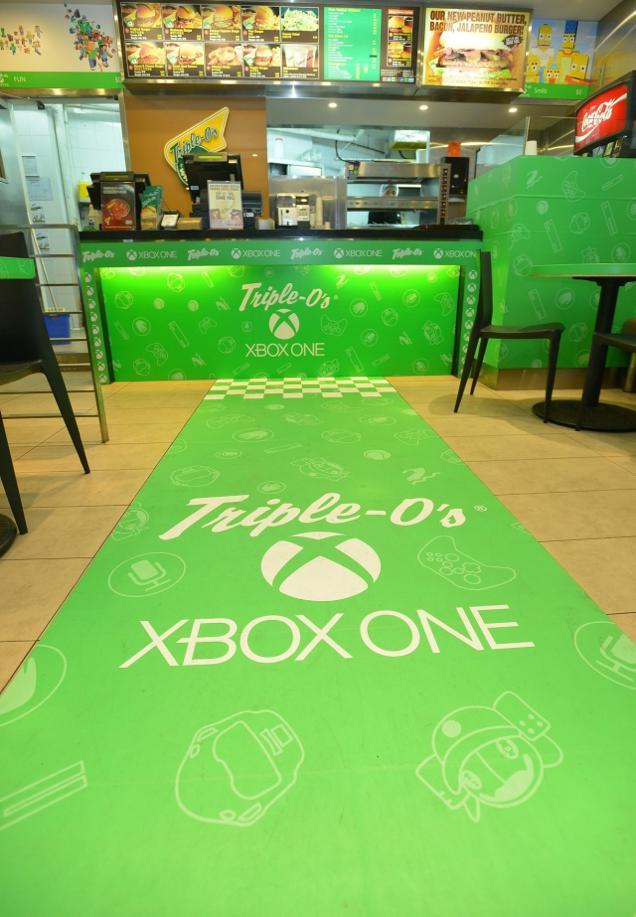 Unlike the Burger King Black Burger we tasted last year, the meal itself appears to be entirely normal (with the exception of, perhaps, an "X" on the bun, though that might be a coincidence). Both the Chicken Supreme Burger and the Original Burger are available as options.
Hong Kong is no stranger to fun marketing with its fast food meals. Back in October 2014, for example, a Batman Burger surfaced at McDonald's featuring the superhero on the packaging and a peculiar commercial to complement it. And, as far as McDonald's goes, the franchise introduced its own version of the black burger in Japan back in September.
VIA: Kotaku
Images via Nextplus