Microsoft and NORAD launch 2014 Santa Tracker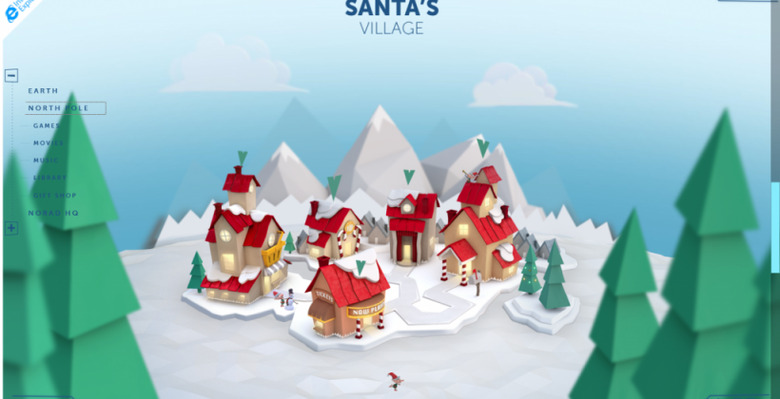 Following closely after Google, NORAD's 2014 Santa Tracker website is up and running in partnership with Microsoft. As with past years, kids can keep track of Santa's progress as Christmas nears, and while waiting they can play new games, watch some videos, and more. Microsoft says the latest NORAD Santa Tracker features improved performance over last year, as well as some other particulars we have detailed for you after the jump.
Microsoft is promoting Internet Explorer heavily on the Santa Tracker, with the 2014 site having been created as part of the Internet Explorer Rethink campaign. Of course, you don't need to be using IE to view the tracker, and thanks to new optimization, you can keep tabs on it from your mobile without hassle.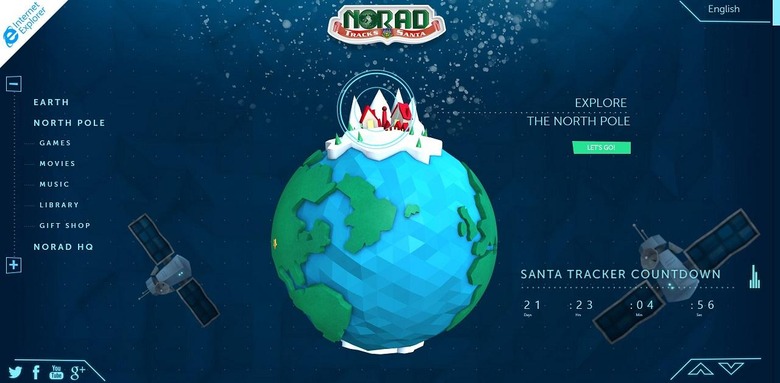 The 2014 NORAD Santa Tracker is styled with classic claymation designs, and it has been optimized for touchscreens. In addition to the mobile support, Windows Phone users in particular will be able to keep track of Santa via Cortana for the first time — just ask "Where is Santa now?" for updates.
Once Christmas Eve arrives and Santa takes flight, users will be able to keep track of him on a 3D interactive globe with a Bing Maps overlay. Not sure whether you want to use NORAD or Google's tracker? Last year we looked at the differences between NORAD and Google's trackers, but some big changes have taken place this year, and you might find choosing your favorite a bit more tricky.
SOURCE: Windows Blog