Microsoft acquires Acompli: like Office for email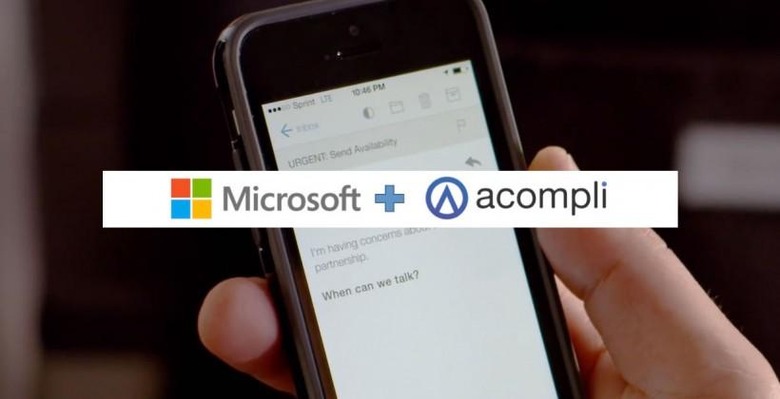 This week the folks at Microsoft have announced that they've acquired Acompli. This company is one that focuses on email, specifically in the mobile universe. They suggest that because "more than half" of the emails you read are read on mobile devices first, that they demand a better experience on the go. To make a better experience, Microsoft decided they needed a new team to add to their already accomplished team of email app-makers. This is Acompli, and it's coming to more platforms than one.
First this company concentrated on iOS and Android. You can already grab apps made by Acompli for both your iPhone and your Android device. Microsoft's Rajesh Jha suggested today that their acquisition of Acompli is part of their "company-wide effort to help people accomplish more with their mobile devices."
Also in this initiative is Office for iPad, Office for iPhone, and Office for Android devices.
To help push the Microsoft-made email experience across all platforms, they wanted Acompli to join their team.
Acompli's goal has always been to be "loved by users, and trusted by IT." It's an email app system made to not only act as a simple conduit for the everyday user, but the business user as well.
Above you'll see the full Acompli Email App tour. Your email, calendar, and attachments, all in one app. We'll see sooner than later whether Microsoft decides to keep this all in the same system.