Microsoft Acquire ICS Parallel Computing Specialist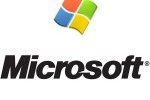 Microsoft have confirmed that they have acquired Interactive Supercomputing (ISC), a desktop parallel computing specialist.  The company plan to integrate ISC's technology into its desktop and cluster high-performance computer solutions; meanwhile they will support existing users of ISC's Star-P parallel computer modelling software, though no further versions of the app will be developed or released.
Microsoft already have a parallel computing division, which concentrates on distributed computing, task concurrency and data parallelism, all easily scalable.  ICS's systems, meanwhile, have focused on prototyping and deployment on clusters and cloud-based servers.
Fully details of the acquisition, and Microsoft's plans for the ICS team, are promised at a later date, however it's likely that we'll see integration first in Windows HPC Server.  We're also hoping that Microsoft will look to pushing parallel computing to the home and small office desktop.  More on the transition here.