Micro Orb Spy Camera: Clip-Capturing Eyeball Alternative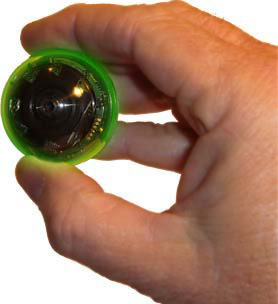 For some reason, this Micro Orb spy camera makes me think of Columbo-star Peter Falk.  Perhaps if the TV detective had been fitted with a 1.5-inch sphere capturing 30fps MPEG-4 video (with sound), gathering evidence might've been even easier.  On sale in mid-May, the video camera has a three hour rechargeable battery and can record up to six hours of footage onto a 2GB microSD card.
Check out the videos of the Micro Orb spy camera after the cut
Using it is straightforward: a single control button starts (or stops) recording, and once you've got your covert footage you transfer it by plugging in a USB cable.  That simultaneously recharges the Orb's battery.  You can also hook it up directly to a TV, at which point on-screen menus guide you through playback; useful for when you gather everybody together in the drawing room to reveal who exactly the murderer was.
BrickHouse Security suggest strapping the Micro Orb to a helmet to record sport activities such as biking, skydiving and hiking, or as a baby monitor, a mannequin eyeball (!), nanny camera, vehicle security device, and study aid.  It's priced at $299.95.  Sadly, however, it doesn't glow; I guess that's not covert enough.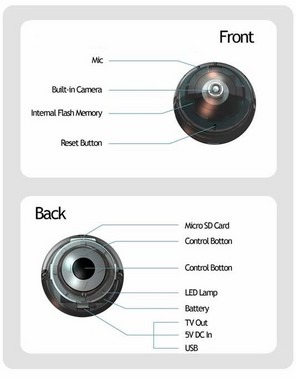 [Thanks Rob!]