Mi Bunny, Xiaomi's first smartwatch, is for kids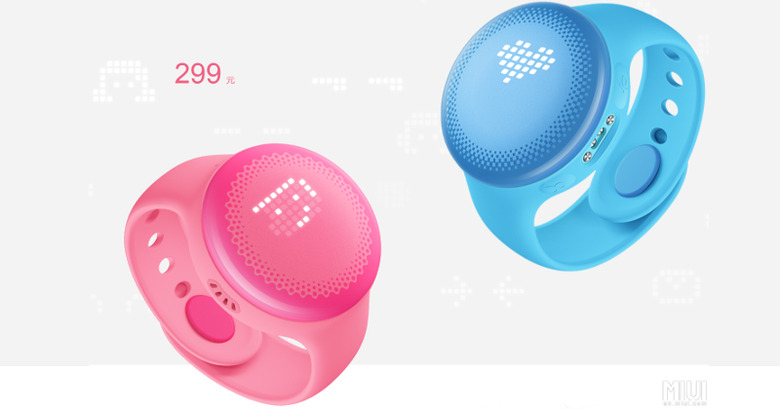 You've got to start them young, right? Or so goes the saying, which probably applies to anything but gadgets. But that's not stopping device makers from trying to tap into this young, quite literally, market and it seems that Xiaomi isn't immune to its allure. The Mi Bunny might not be the first Xiaomi smartwatch that grown ups have been, and still are, waiting for, but for kids, it might be the next best thing to that kid-unfriendly but cool Apple Watch. And, like any Xiaomi product, it's dirt cheap, too.
When it comes to kids, conventional definition of smart devices don't always apply, be it smartphones, tablets, or, in this case, smartwatches. To call it a smartwatch might be an insult to others like Android Wear, Apple Watch, or even Pebble, but, as they say, if the shoe fits.
Like many of its kind, the Mi Bunny was designed to captivate young hearts with colorful and simple designs rather than sophisticated technology. The display, for example, is a simple but effective LED dot matrix display that shows different types of emojis and icons. Oh, and it also tells the time. It's also designed to be waterproof and generally withstand rough handling.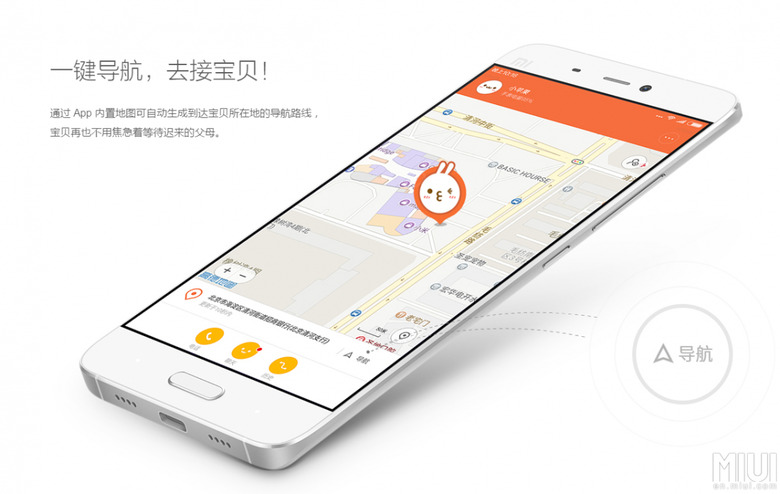 Its smartness revolves mostly around its location-based features, made possible by a combination of GPS, GLONASS, Wi-Fi, and cell towers. This data is, of course, used to help parents keep an eye on their young one from a distance, from setting up safe zones to alert parents when their kid leaves or enters an area, to real-time geolocation. In case of emergencies, the child can long press the power button to send an SOS, complete with location as well as a 7-second audio recording of the environment.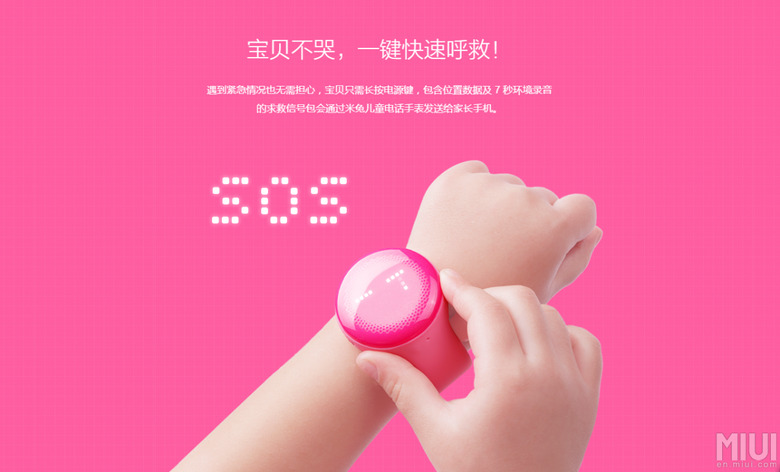 Similar smartwatches for kids have been launched in the past, even in the US, but the 299 RMB price tag is definitely unheard of. That nearly $50, complete with its own network subscription so parents won't have to worry about signing up for one. Xiaomi, of course, promises that data is encrypted and secure, even as it goes through its Mi Cloud service. Because when the young ones are concerned, you can never be too careful.
VIA: MIUI Forum