Mevo Start revealed: Long-form livestream camera upgrade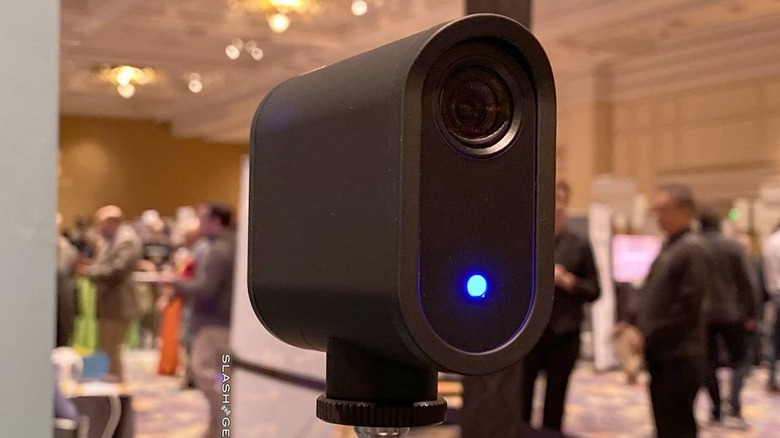 This week the folks at "livestreaming camera leader and pioneer" Mevo revealed their newest camera, Mevo Start. This device is a new video camera made specifically for long-form, live video. This camera, they suggest, is made exclusively for consumer and social media influencers – specifically for live video streaming events.
This camera is meant to be a singularly-focused alternative to smartphone cameras and higher-level cameras in several key ways. The Mevo Start has the ability to stream up to 1080p at the same time as it (simultaneously) records video. This camera has a battery that Mevo suggests will work "more than four hours" per charge.
This camera has built-in wi-fi and the ability (via dongle) to output to the web with an ethernet cable. Users can also take advantage of a wireless connection to a smartphone where the Mevo app will enable streaming with said smartphone's internet connection.
This camera has "advanced audio processing" via its built-in microphone, which Mevo suggests will allow the user to "sound your best, even in crowded, noisy environments." This camera also has a standard 3.5mm port for both line level and microphone audio inputs.
The Mevo app allows the user to share a livestream with ease to "any major streaming provider" like Facebook, Linkedin, Perisope, YouTube, Vimeo, Twitter, or Twitch. The Mevo app allows fine tuning tools like contrast, brightness, sharpness, white balance, exposure value (EV) correction, filters aplenty, anti-flicker enabling, saturation adjustments, and "image-flip" – of course there's an image-flip, what would you do without image-flip?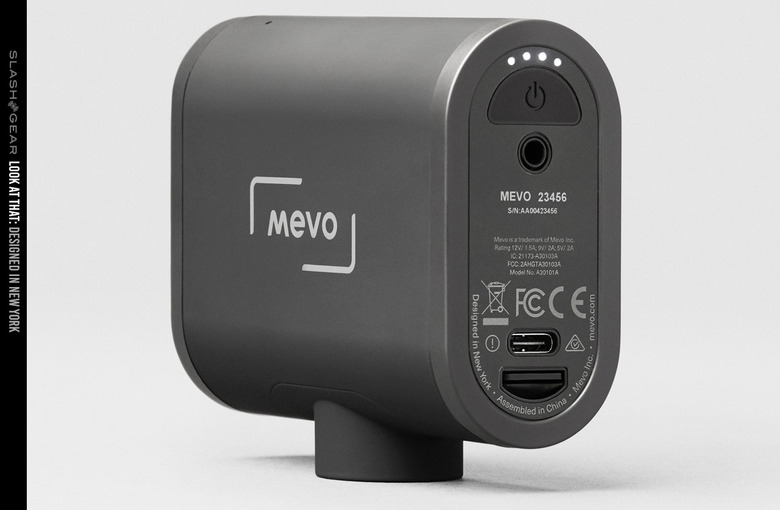 Users will find the Mevo Start livestreaming camera available on pre-order starting immediately. This camera will begin shipping in April of 2020, and it'll retail for approximately $299 right out the gate. You can see this camera amongst accessories and other Mevo goods at the Mevo homepage right this minute.
Take a peek at the timeline below for our earlier coverage of Mevo devices. Look at the Mevo by Livestream camera review first – that's a good place to start.