Metro by T-Mobile's first order of business is 5G in 2019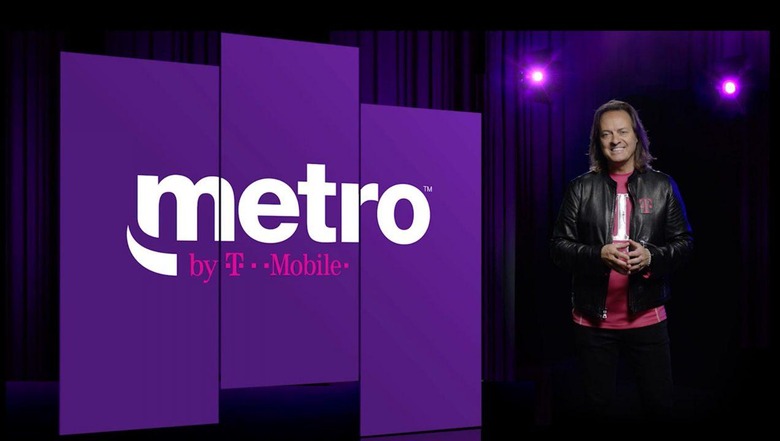 Today is a pretty big day for T-Mobile, as it's relaunching the Metro PCS brand as Metro by T-Mobile. Along with the rebranding comes two new unlimited plans that offer some fairly tempting perks, but on its first day with a new name, Metro by T-Mobile is also making a commitment for the future too. The company today announced that it will offer 5G service and phones beginning in 2019.
Of course, that may not be a shocking announcement considering that T-Mobile, Metro's parent company, has made a similar commitment. Considering that Metro uses T-Mobile's network to provide service, it makes sense that it will begin offering 5G service around the time T-Mobile does. Still, it isn't necessarily a given that prepaid networks will offer 5G just because their parent companies do, so it's nice to have the commitment nonetheless.
Obviously, details on Metro's 5G offerings are pretty much non-existent at this point, just as they are at every other carrier. Though some carriers plan to begin rolling out their 5G networks before the end of the year (Verizon has already started launching its 5G Home service), most of them won't really get the ball rolling until we're into next year.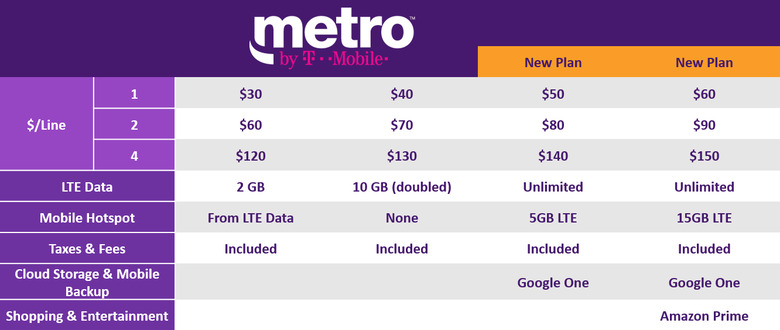 A couple of weeks ago, T-Mobile announced this name change for Metro PCS and revealed two new unlimited plans, which offer additional subscription to Google One and/or Amazon Prime, depending on which plan you sign up for. Those plans also offer "unlimited" 4G LTE data, but your speeds will be slowed once you pass a 35GB monthly threshold and your streaming resolution will be limited to just 480p.
Those new unlimited plans are available today at all of Metro's retail locations. You can check the table above to see the pricing difference between these new unlimited plans and Metro's other plans, but otherwise keep it here at SlashGear for more details on Metro's eventual 5G service roll out.