Verizon flips the switch on its 5G home internet network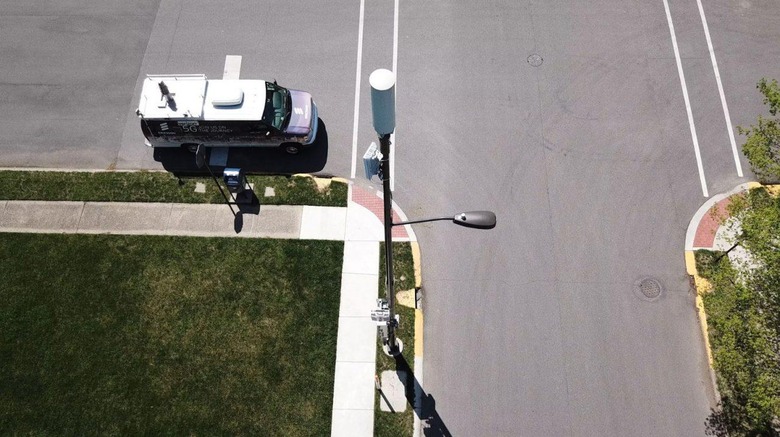 Verizon is celebrating being the first out of the gate with 5G today, though the network it's rolling out may not be what you expect. Today, Verizon flipped the switch on its 5G broadband service in a few cities in the US. While it may not be quite as exciting as mobile 5G, it could be a good indication of what the future holds for those who live in the markets Verizon is launching in.
Verizon is sending its "5G Home" service live in parts of Houston, Indianapolis, Los Angeles, and Sacramento today, with one Houston resident becoming the first commercial 5G customer in the world earlier this morning. 5G Home is the precursor to mobile 5G in more ways than one, as it's currently built on 5G TF technology. Mobile 5G, however, will be use the 3GPP 5G NR standard, which was ratified late last year.
So, what happens when 5G NR support begins rolling out in hardware and software? Verizon says it will upgrade the equipment of early 5G Home adopters at no extra cost. Beyond that, it also plans to accelerate its 5G Home roll out as new network equipment is introduced.
If you live in one of those four cities listed above (you can check if you're eligible for service over on Verizon's website), you can sign up for Verizon's 5G Home service beginning today and expect speeds around 300 Mbps. If you've already got a smartphone plan with Verizon, you'll pay $50 a month for 5G broadband, with the price going up to $70 per month for non-Verizon customers. The equipment you need will be provided and installed at no cost, and you'll also get some perks like three free months of YouTube TV and either a free Apple TV 4K or a Chromecast Ultra.
Verizon's plans for mobile 5G are largely unknown, but a number of other carriers plan to begin rolling out their 5G networks before the end of the year. AT&T, Verizon's largest competitor, plans to have mobile 5G service live in 12 cities by the end of 2018, so hopefully we'll hear more about Verizon's own launch soon. Of course, we'll need some 5G phones in order to take advantage of these new networks, but we should see at least a few of those popping up beginning next year.