Qualcomm's next-gen 7nm Snapdragon is in the hands of phone-makers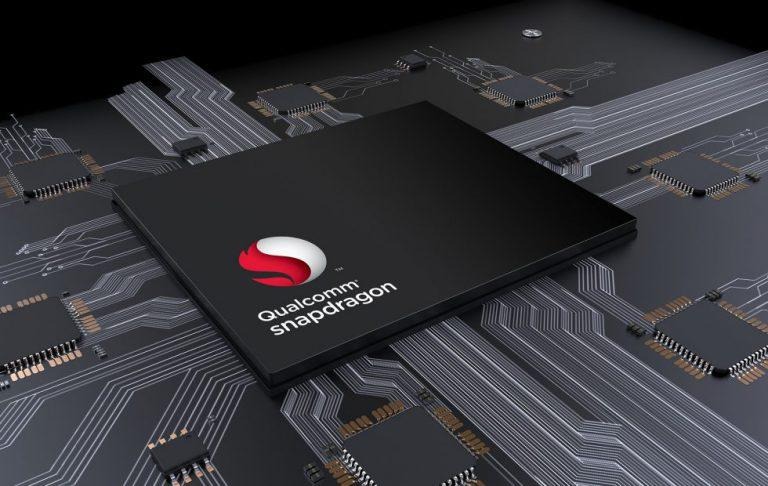 Qualcomm will shift to a new 7nm system-on-chip design for its next, 5G-capable flagship mobile platform, though the company isn't quite ready to spill the beans completely on what it has planned. The new SoC – which Qualcomm says it expects to be the first 5G-capable mobile platform for premium-tier smartphones and more – is currently sampling to device partners.
The move to 7nm processes is a big one. Qualcomm's last flagship chipsets – the Snapdragon 845 that arrived in devices earlier this year, and the Snapdragon 835 that showed up in shipping devices in 2017 – have each relied on 10nm manufacturing. The change should mean more efficiency for the eventual phones, tablets, and other products which use the chipset.
On the connectivity side, meanwhile, the new Snapdragon will be 5G-capable but not actually integrate 5G directly. Instead, Qualcomm says, it'll support being paired with the Snapdragon X50 5G modem. That's expected to be inside the first commercial implementations of 5G before the end of this year, which will be mobile hotspots, before showing up in phones come 2019.
It's arguably a sensible strategy. While an all-in-one 5G-capable chipset would have advantages in terms of power consumption and more, 5G is going to be a limited market initially. Even the most ambitious carrier plans in the US will see just a handful of locations light up with the next-generation high-speed connectivity.
Still, there are plenty of unknowns about Qualcomm's new Snapdragon, not least the name. Initial reports had pegged the SoC as the Snapdragon 855, following the same naming pattern as its predecessors. However there have been conflicting rumors that the mobile-focused chips will be rebranded with a different numbering scheme, so as to better differentiate them from Qualcomm's chips for notebooks and other PC form-factors.
Similarly unclear is what sort of processing power the new chipset will deliver. Qualcomm has focused on specific SoC talents – like computational photography, AR/VR, and AI – with its past few models, building in native support for such technologies rather than leaving it to device-makers to implement. That's likely to continue with this new model.
At the same time, phones won't be its only target. Qualcomm is name-checking automotive and IoT applications as well, though the company isn't sharing the names of any partners that might be receiving these early samples. If past upgrade cycles hold true, we're expecting Samsung's Galaxy S10 to be the first to get the new Snapdragon commercially, early in the new year.
All the details – about the new chipset at least, if not what devices it'll show up in – will be shared in Q4 2018, Qualcomm says.