Metro PCS gets a new name and two new unlimited plans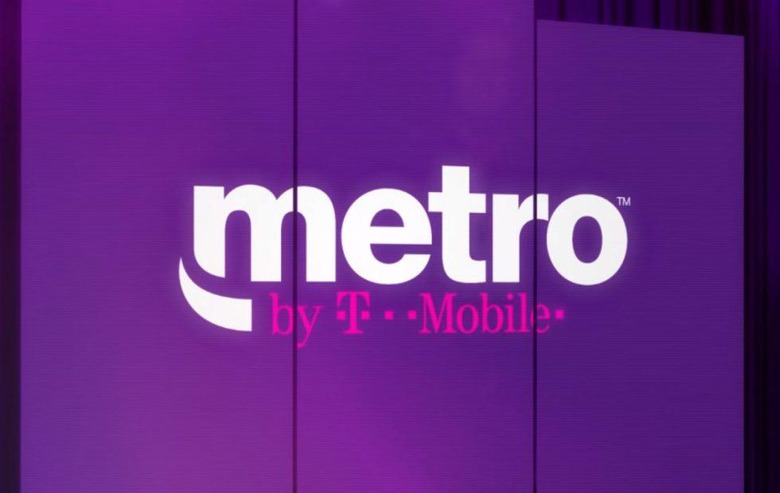 T-Mobile announced today that it's giving Metro PCS a new name. Beginning at some point next, Metro PCS will be known as Metro by T-Mobile – a move that T-Mobile says represents a "new mission to give value-conscious consumers a trade-off free wireless experience." Along side this branding revamp, T-Mobile will be launching two new unlimited plans at Metro, and they come with some tempting add-ons.
The two new plans T-Mobile is introducing today begin at $50 and $60 for a single line. In the $50 plan, you'll get unlimited data, 5GB of LTE hotspot, and cloud storage and mobile backup through Google One. If you have two lines, your monthly cost for this plan goes up to $80, while four lines brings the monthly cost up to $140.
With the $60 plan, you get a fair bit more. You get the same unlimited data (along with the same restrictions on that, but we'll get to those in a moment), but with this plan, you'll get 15GB of LTE hotspot instead of just 5GB. Along that Google One extra, you'll also get a subscription to Amazon Prime, which will definitely be a tempting perk for those who don't want to give up Prime but aren't exactly tickled by its recent price hike.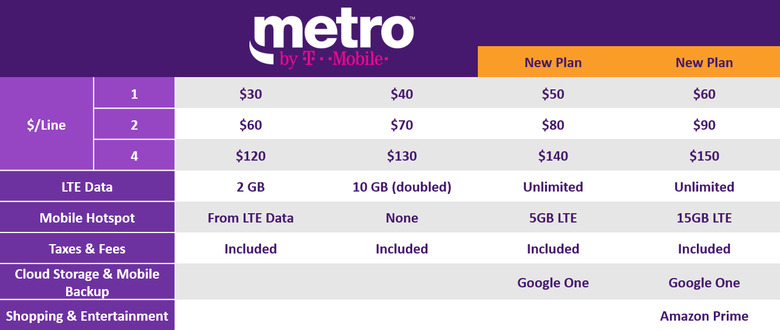 As with most "unlimited" plans these days, what you get isn't truly unlimited. The fine text for both of these plans says that you might be throttled once your data usage exceeds 35GB in a billing period. Video streaming quality is also restricted to 480p, which is annoying in this age of super high resolution phone displays.
T-Mobile says that these new unlimited plans, along with Metro's new branding, will launch next month. We don't have a precise launch date, but we'll keep an ear to the ground for more. In the meantime, head down to the comments section and tell us what you think about these new plans – do they offer good value for the money or are they a bit on the expensive side?