Metal Gear Solid V gameplay demo full rundown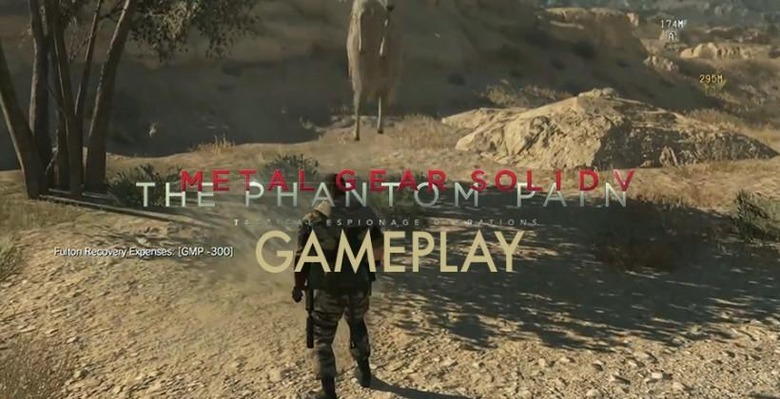 Today we're watching Meal Gear Solid V: The Phantom Pain in some (what appears to be) live gameplay straight from Gamescom. As our demonstration captain suggests, this is the most advanced version of Metal Gear Solid 5 (or V) that we've yet seen, modified and changed since E3 2014. What you'll see below is a full video of this demonstration for your perusal.
Here you're going to see a number of changes put in place since E3 2014. There's a massive Fulton lift, for one. Make due with the Fulton for a sheep? Not so much. Fulton a whole vehicle after you've made it spin out with some horse dung. From the horse you've just ridden.
The Phantom Cigar is shown as well. While during the day, infiltrating a base with multiple guards is certainly no advised, nighttime is safe enough.
[MORE VIDEO INCOMING]

Above you're seeing the Fulton in action. Below you'll find an E3 2014 marker to show you how different this demo is from the original at E3 2014.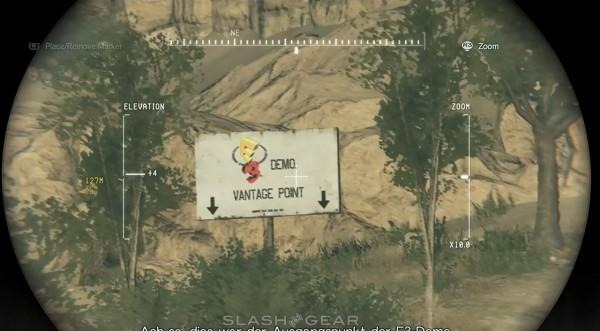 UPDATE: Part 2 has arrived. There's just one piece left – Mother Base here we come! Watch out for the logo replacement.
Once you're in the camp, you'll find that Artificial Intelligence in Fox Engine has been amped up. When the E3 demonstration of Metal Gear Solid V: The Phantom Pain took place, the demonstrator made many headshots. The troops in this camp have learned from this, and now have metal helmets.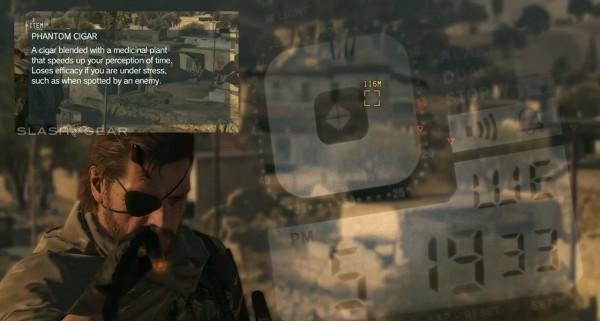 This boosted AI will roll through the entirety of MGSV: The Phantom Pain, with characters learning from the moves you make. Don't play one trick too often or it'll never work again.
UPDATE: Part 3 of 3 is here! Watch out for flying jeeps, sheep, and basically any other thing you can hook a Fulton on to!