Metal Gear Solid 5: The Phantom Pain E3 trailer's majesty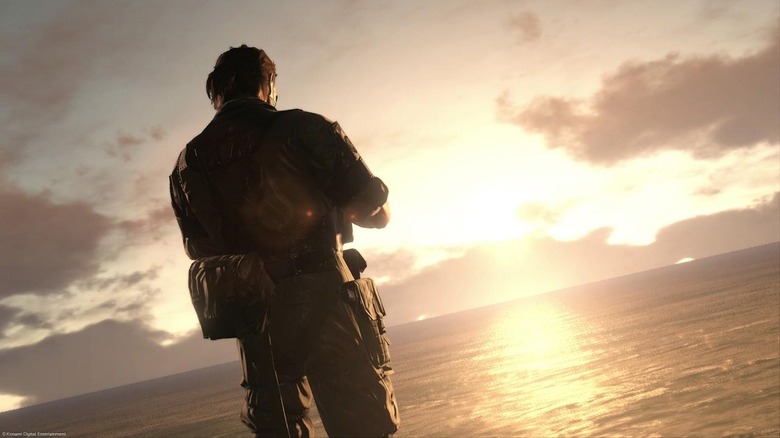 If you expected anything less than a picked-and-prodded mini-movie for the next Metal Gear Solid 5: The Phantom Pain trailer, you don't know Hideo Kojima. This trailer takes up where the game Metal Gear Solid 5: Ground Zeroes left off, making certain you understand that this universe isn't about to get smaller.
Here we see a trailer both Directed and Edited by Kojima. This is the father of Metal Gear Solid and the namesake of Kojima Productions, the development studio that creates the game. You'll also see KONAMI in the upper left-hand corner as they'll once again be distributing this title.
Before you watch, take note that there is a lot of blood, guts, and general adult themes. This is not a trailer for children.
Next you'll see the full GREEN BAND trailer from 2013 – Japanese and ready to show off gameplay on the field of battle. Metal Gear Solid goes open world!
Then there's the RED BAND trailer from 2013 – this is a little bit more hardcore. Made for Mature Audiences, this trailer is not for the faint of heart.
Made with Fox Engine and showing you what it means to look like a beast for the next generation, you'll see many clues on what's to come in this trailer. As Kojima suggests today via his Twitter handle @Kojima_Hideo:
"I proposed hints in the trailer. We'll do 30-min long gameplay presentation all day for 3 days from tomorrow at Konami booth." – Kojima
So there's more to come! Have a peek at a number of screen caps and rendered captures below as well, and stick around as we continue to analyze what we've seen!
Also – as you'll see in the clip from the press release above – this game does not have a strict release date. Kojima and his team work at their own pace, and basically release whenever they want. That's what you get when you've got a ravenous fanbase and a distributor that's ready to give you whatever you want.