Meta joins the ranks of failed AR headset-makers
Augmented Reality headset-maker Meta has shut up shop, as the multi-million dollar startup found itself pinched between a patent lawsuit and an asset selloff. The company first made headlines back in 2013, with its Meta 1 AR headset promising gesture controlled virtual computing.
Crowdfunding for that first-generation headset followed, and then around $73m in Series A and B investments. Meta then launched the Meta 2, a $1,500 AR headset and developer kit, in 2016.
At the same time, the company was pushing ahead with more ergonomically-pleasing designs for consumer versions. The Meta Pro 3D, for instance, debuted back at CES 2014, resembling a set of oversized sunglasses. Like the Meta 2, they were to offer a virtual workspace – albeit tethered to a nearby computer – within which wearers could interact with AR and VR content.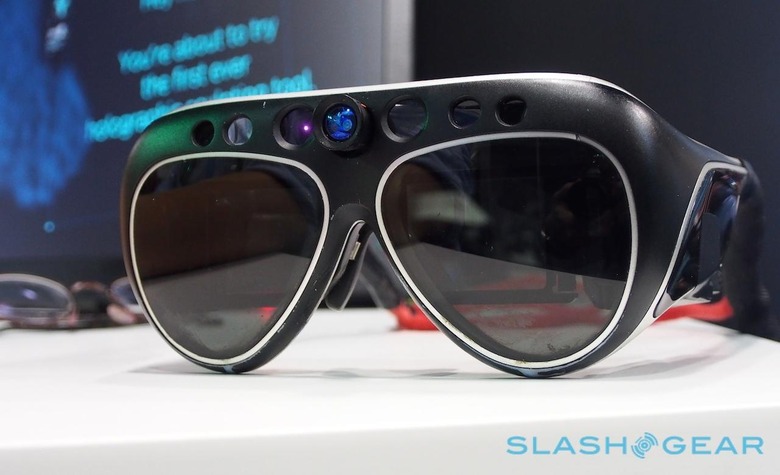 The Meta 2 shipped by the end of 2016, but since then things have been quiet from the company. Turns out that's with good reason. Attempts to secure a further $20m in funding failed to transpire last year, leaving most of Meta's staff on furlough as the firm tried to find a new investor.
Now, Next Reality reports, the writing is on the wall. Sales of the Meta 2 have quietly ceased, and despite a deal with Dell which would have seen the PC maker offer the headset, there's no sign of it on the company's site. All that it took to tip the company over the edge was a lawsuit.
Back in August 2018, Meta was accused of infringing patents held by Genedics, LLC. Described as covering "user interface methods for image manipulation and user input in a three-dimensional space where projectors display images and sensors identify user input," the case was made more complex when Meta requested late in 2018 to dismiss its legal team.
Now, in a letter supplied to the court by Genedics, Meta chief financial officer John Sines has confirmed that the company is insolvent. Meta's lender opted to foreclose the company, selling off all its assets in the process.
Dear Judge Burke:

I am replying to your Court order that Meta Company retain counsel or reach a settlement with Genedics LLC.

I regret to inform you that settlement negotiations were unsuccessful. Further, Meta Company's lender exercised its remedies as first priority secured lender and foreclosed and sold all assets to a third party in a UCC foreclosure sale at a value below the outstanding loan amount, and Meta Company is insolvent. Meta does not have the resources to retain legal counsel or to provide a settlement offer.

Respectfully,

John Sines

Chief Financial Officer

Meta Company
For Genedics, the next step is requesting permission to look at Meta's assets and the sell-off, presumably in the hope of getting something out of the lawsuit eventually. For anybody with a Meta 2 headset, meanwhile, though the company's SDK, documentation, and other files are still available, it seems further development will be a dead-end.