Mercedes unveils new S Class Coupe and Cabrio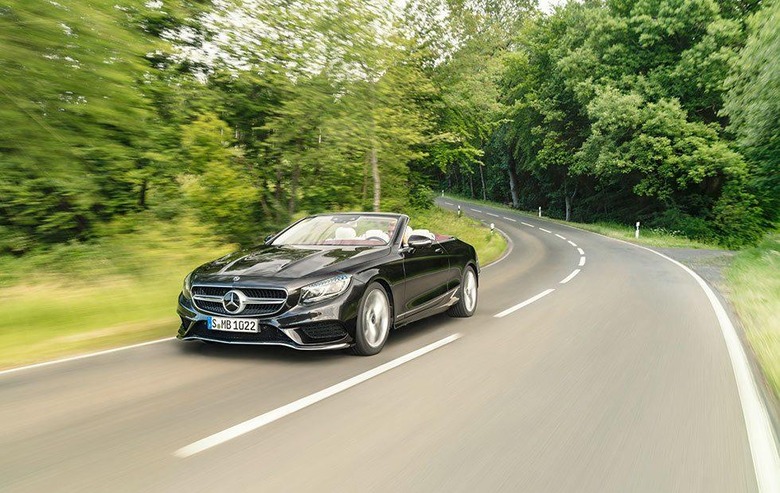 Mercedes has unveiled the new S Class Coupe and Cabriolet to complete the line along with the saloon four door version of the car. On the outside of the new S Class coupe and cabrio are standard OLED taillights using 66 OLEDs that glow in different patterns for day and night. The OLED lighting has different levels of intensity for braking and turn signals depending on time of day. The new S Class has a fresh interior design with glossy brown burr walnut wood, satin-gray finish ash wood, and designo magnolia wood as options.
The highlights of the interior are a pair of 12.3-inch high resolution LCDs under a shared glass cover. They work together to make the Widescreen Cockpit and virtual gauges. They gauges are in the direct view of the driver and has three display styles to choose from with classic, sporty, and progressive modes. The central display can be controlled with those modes as well.
Navigation data can be viewed on the central dash screen along with other details. Touch control buttons are on the steering wheel that respond to swiping motions like a smartphone. This allows control of the instrument cluster and infotainment system. A touchpad controller is also in the center console of the car and the system can be controlled by voice. That voice system supports up to 450 voice commands.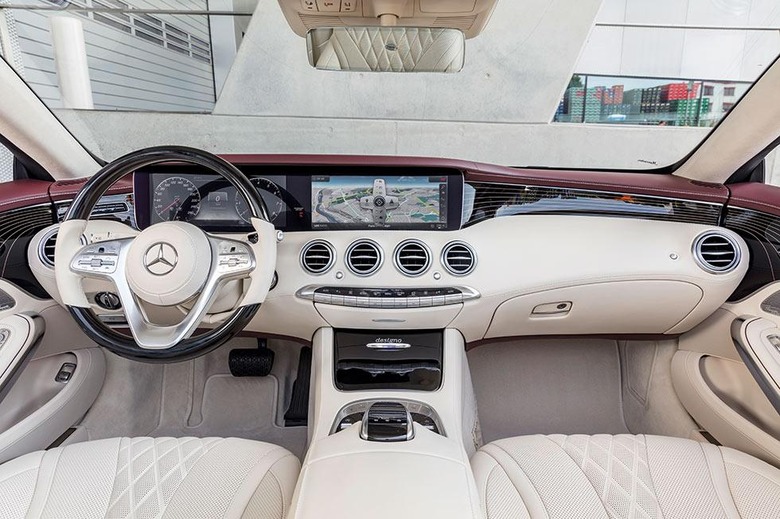 Vehicle comfort systems have an optional Energizing comfort control that supports climate control, fragrance, seat heat/ventilation/massage feature, panel heating, lighting, and music. These can all be tailored to the mood of the person. The car has music programmed inside for each of the modes including freshness, warmth, vitality, joy, comfort, and training. All the programs run for ten minutes and you can use your own music selections for each.
The car has wireless smartphone charging tech and driving assistance systems like Active Distance Control Distronic and active steering assist. The S coupe and cabrio get magic body control suspension that can tilt into a turn to reduce forces felt by the passengers. The S450 4MATIC has a V6 engine making 367 hp and 500 nm torque with 0-100 km/h acceleration of 5.5 seconds. The S560 4matic has a V8 making 469 hp and reaching 100 km/h in 4.6 seconds. Yesterday, Mercedes unveiled the AMG G 63 and G 65 Exclusive Editions.
Mercedes-Benz S-Class Cabriolet
Mercedes-Benz S-Class Coupe