Mercedes to release 10 new plug-in hybrids by 2017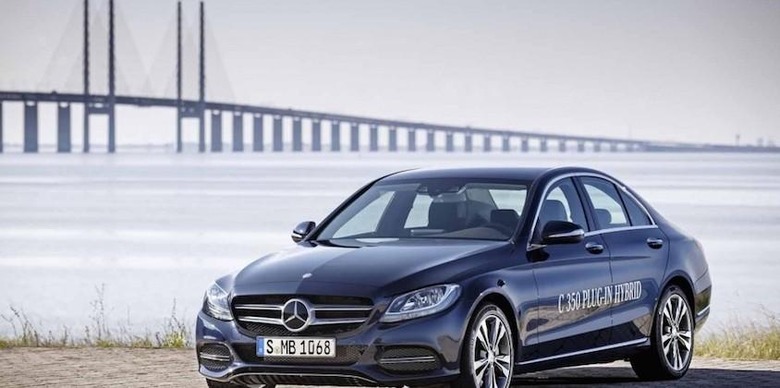 Luxury auto maker Mercedes-Benz has just announced that it will be greatly expanding its lineup of plug-in hybrid models by launching 10 new vehicles between now and 2017. As of now only two models are confirmed for sale in the U.S., but with an aggressive worldwide release of 10 hybrids, it means Mercedes will average a new model every four months. To solidify the company's investment in hybrids, Mercedes is simplifying their branding, dropping the "Plug-in Hybrid" suffix to just add "e" to end of model names.
The release schedule for the hybrid variants begins this year with the 2016 C-Class, dubbed the C350e under the new naming. That and the premium S550e will be hitting U.S. roads this fall. Mercedes says its hybrid models will start with the C-Class, but continue up their lineup from there.
The company didn't disclose every model that will be getting the plug-in treatment, but promised was a version of the GLE-Class SUV, making it Mercedes' first hybrid crossover vehicle. Also mentioned was a possible production model based on the Concept V-ision E, a van shown at the Geneva auto show.
While there was also nothing more added about which models might make their way to the U.S., the C350e and S550e will join the E400 Hybrid and the all-electric B-Class Electric Drive on Mercedes' eco-friendly offerings.
SOURCE Daimler Mercedes