Mercedes tipped to deliver GLC fuel cell vehicle by 2018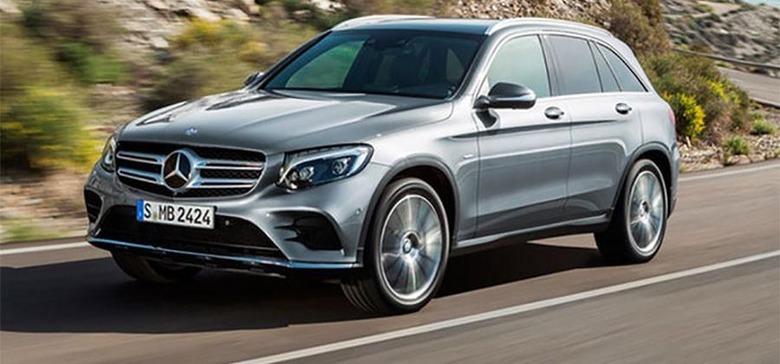 Automakers have been working on fuel cell powered vehicles for years now and the tech has resulted in some cars that have been tested in public. So far, there hasn't been a fuel cell vehicles that you can go down to your local dealership and purchase. That may change with the Honda Clarity fuel cell vehicle due next year and other automakers like Mercedes working on production models.
A rumor is making the rounds that Mercedes is working on a fuel cell version of the GLC SUV. According to the rumor, by 2017 Mercedes will offer the fuel cell vehicle expected to be called the GLC F-Cell. The new SUV is said to be aiming for a 2017 Frankfurt motor show debut.
The car is tipped to roll into showrooms in 2018. It's too far away to have pricing details on the F-Cell just yet, but a normal GLC will go for around $75,000, expect a premium for the fuel cell version. The big challenge for fuel cell vehicle adoption around the world isn't just having vehicles available to purchase.
An entire hydrogen fuel infrastructure has to be built out around the world. The target range for the fuel cell vehicle is 373 miles per tank combined. Mercedes is also planning normal gas and diesel versions of the GLC along with plug-in hybrid versions.
SOURCE: Motortrend