Mercedes Teases The Car It Hopes Will Be Catnip To Millennials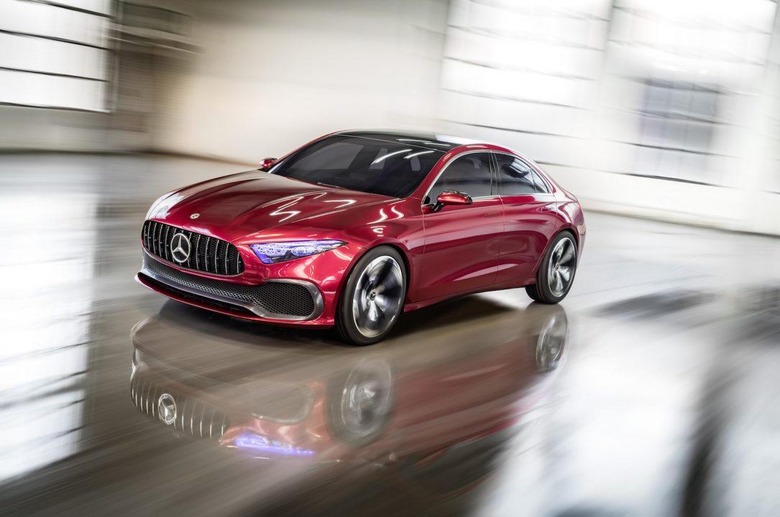 Mercedes-Benz has previewed its next big design change, with the Concept A Sedan giving us a hint of what a new compact four-door could look like. Revealed today at the Shanghai Auto Show, the new concept softens Mercedes' design language even further, building on the CLA with more swooping lines. Indeed, according to Gorden Wagener, Chief Design Officer Daimler AG, "the time of creases is over."
The automaker is referring to it as "sensual purity" and says it makes perfect sense for the compact end of its line-up. It's not just the CLA, which slotted in underneath the C-Class in an attempt to coax Millennials into car ownership; it's also the GLA crossover, and – outside of the US – the A- and B-Class. Indeed, Mercedes has sold more than two million of its compact cars worldwide since 2012.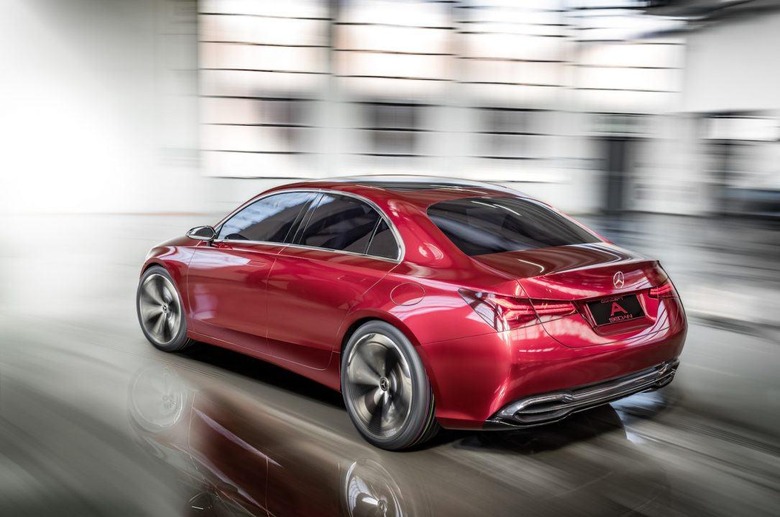 That means getting the style right for what's a design-demanding audience is important. While the Concept A Sedan has the three-box profile of a traditional sedan, it curtails the overhangs dramatically. That, Mercedes' says, gives it more of a coupe feel.
Though the styling – which borrows liberally from the Mercedes-AMG GT Concept shown off back at the Geneva Motor Show – might suggest a larger car, it's actually as compact as the category would suggest. Under 180 inches long, 74-inches wide, and 58-inches high, it slims down the side glass while bulking up the wheel arches. There lurk 20-inch wheels with "structured" spokes.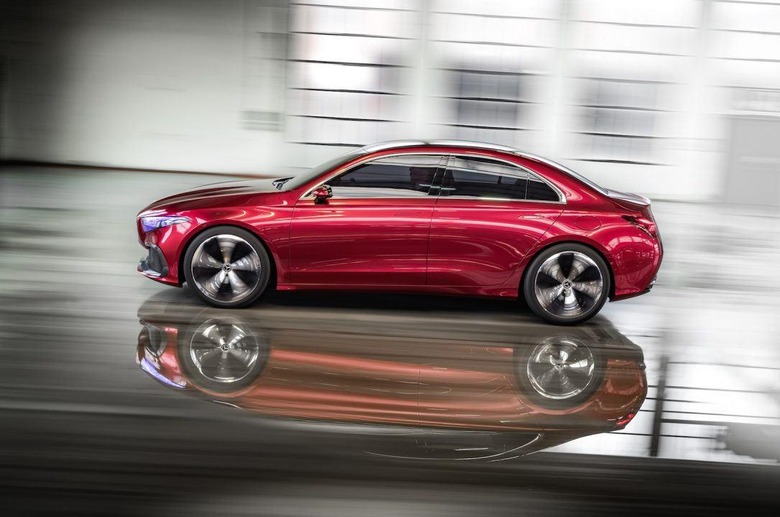 Some of the typical show car flourishes are, unsurprisingly, present. Any production variant built on the Concept A Sedan probably wouldn't get away with flush door handles, for instance. Mercedes has, any at least, avoided replacing the side mirrors with rear-facing cameras. At the front, there's a Panamericana grille, with vertical chrome strakes and a center star.
Flanking it are distinctive headlamps with UV coatings in their inner grid structure. They glow when exposed to ultraviolet light, with different colors depending on the lights themselves. The daytime running lights, for instance, glow white.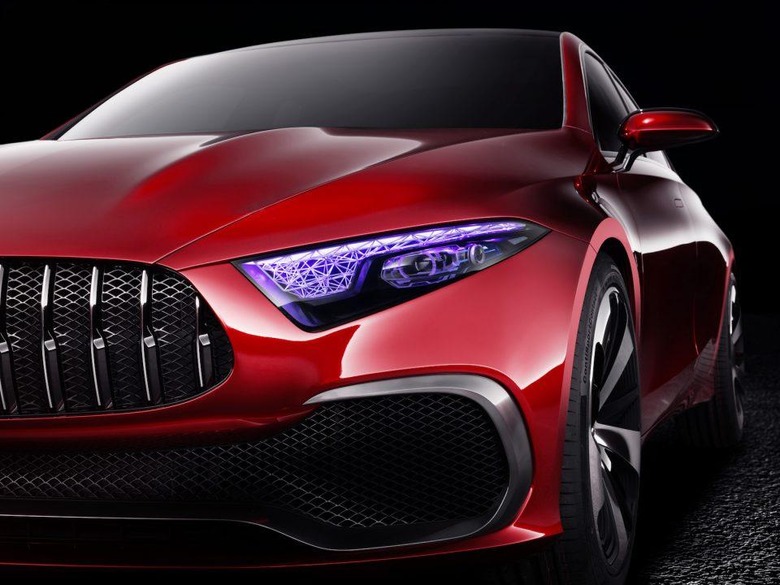 It's a theme that has continued at the rear, with bolder rear light clusters atop a contrasting diffuser. Exhaust deflectors get a dark chrome finish, matching the tinted windows and panoramic glass roof.
Of course, we're unlikely to see this exact car make it to Mercedes-Benz showrooms any time soon. Still, themes of future cars will undoubtedly be based on it. According to Wagener, the aesthetic "has the potential to introduce a new design era" for the automaker.