Mercedes-AMG GT Concept is a hybrid for hooligans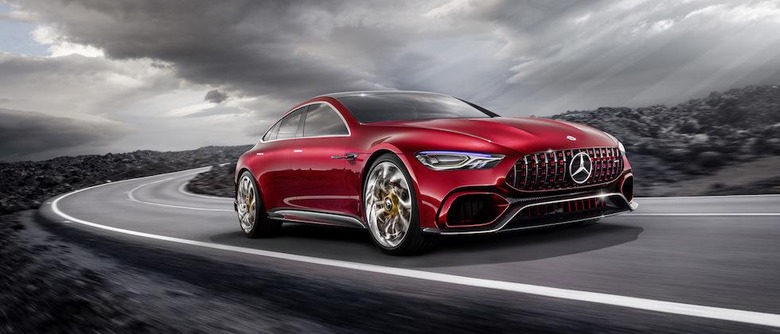 Mercedes-AMG has made a hybrid, but the GT Concept unveiled at the Geneva Motor Show today is not your Uber driver's Prius. A sleek and attention-grabbing four-door coupe, the trick to appreciating the GT Concept is to look past the hot red bodywork. The real meat is underneath.
That's where you'll find Mercedes-AMG's take on what a hybrid gas-electric powertrain should look like. With the marque's traditional – and expected – performance as a lodestar, the engineers strapped together a 4.0-liter V8 gas engine with a high-power electric motor. Together, they're capable of pushing the GT Concept from 0-62 mph in under three seconds.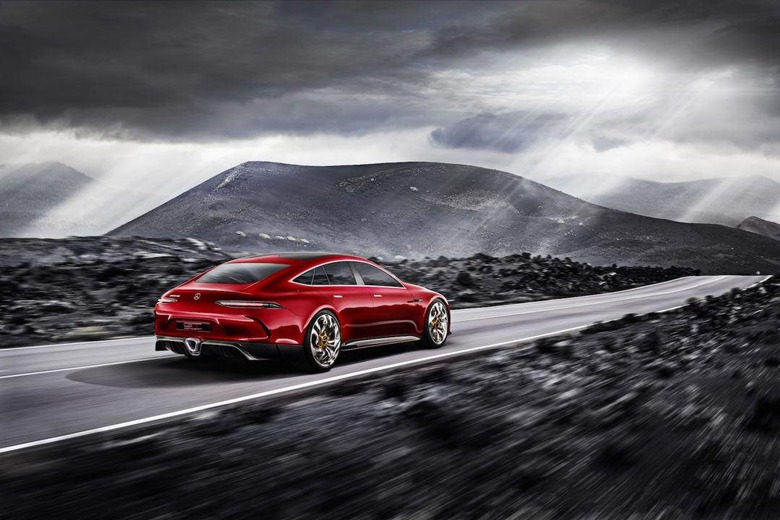 It's fast by any reckoning, though Mercerdes-AMG says it's not done with the tweaking. Right now, the hybrid system pushes out 600 kW – the equivalent of more than 800 horsepower – though that might change further over time. Still, you do get an "EQ Power+" badge to try to convince your neighbors that you care about the environment.
Frankly, forget about them. What's particularly special about the Mercedes-AMG GT Concept isn't how many trees it saves, but its new battery system. Smaller and lighter than the batteries used in current Mercedes hybrids, it actually stores more power. It's also scalable, so the automaker could increase range and potency – or decrease them – depending on model and price.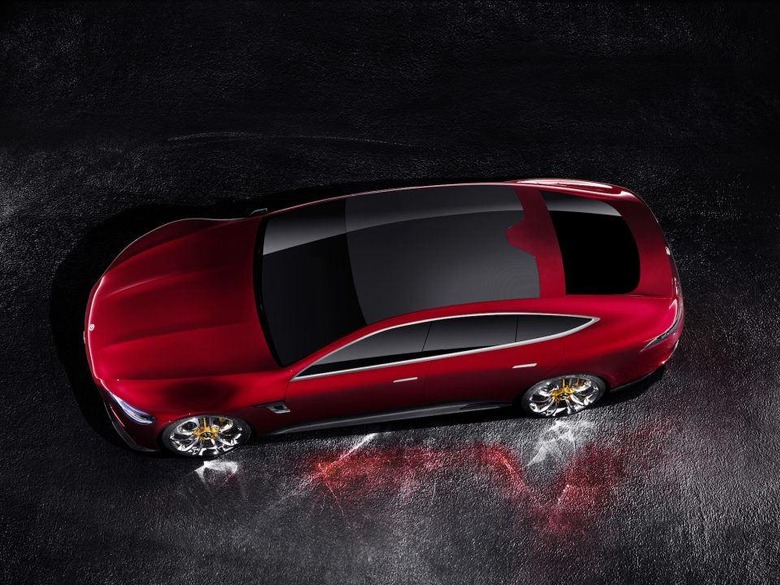 Like Mercedes-AMG's F1 cars, the battery is always kept topped up. That's either by regenerative braking or by using excess power from the V8 as a generator. The drive unit itself can be used in electric-only mode, or only with the V8, or combining the two as a hybrid system.
Meanwhile, there's also 4MATIC+ all-wheel drive, with the electric motor powering the rear wheels directly, and acting as an additional booster. Torque vectoring allows the GT Concept to adjust how much power goes to each wheel individually. The result, Mercedes-AMG says, is a car that's not only fast in a straight line but that can go around corners just as well.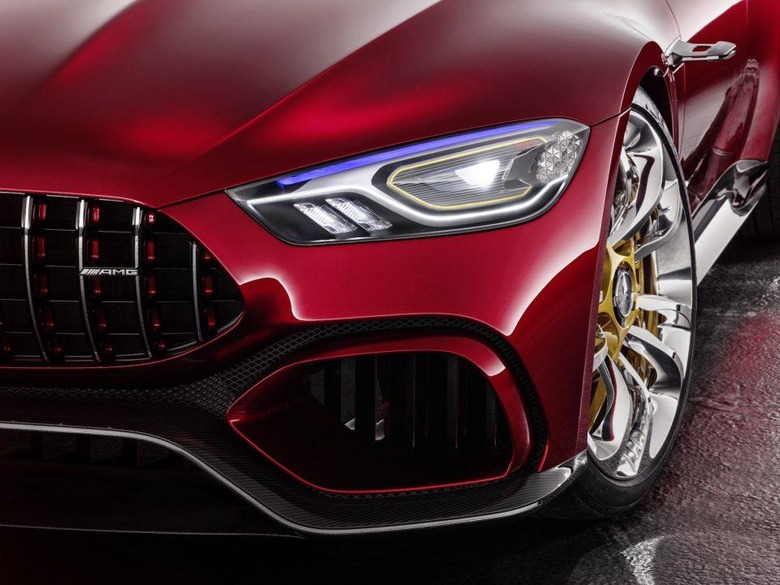 On the outside, there's what the automaker is describing as "Sensual Purity" with pared back lines and meaty fenders. The grille is flanked by skinny headlamps that use "nano active fiber technology" for their daytime running lights. That's basically a light cord which can be bent and twisted around the light cluster. Two tubular rod lights illuminate the road directly ahead for greater visibility, while LED lamps take care of the rest.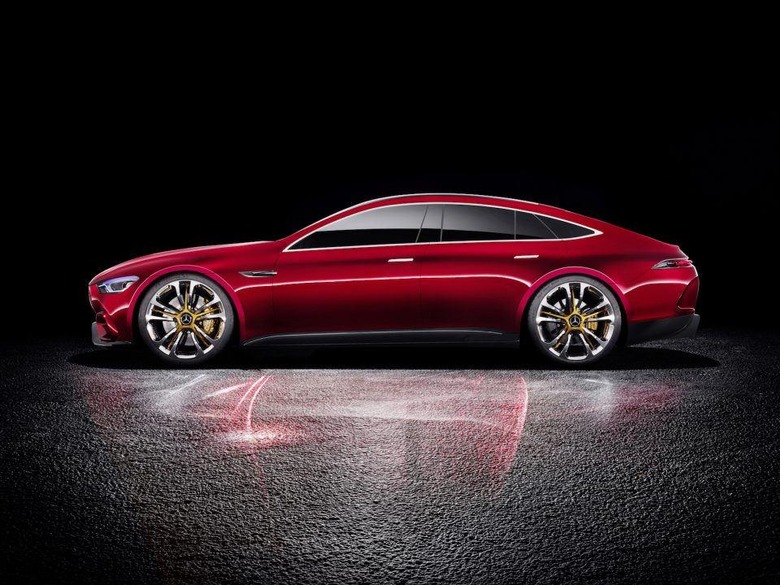 More LEDs appear at the back, along with a ribbed cooling module to shed waste heat. A carbon-fiber diffuser flanks a central tailpipe. In typical concept fashion, there are no side mirrors: they're replaced by cameras. Bronze brake calipers bite down on ceramic compound disks.
Climb inside, and Mercedes-AMG insists that the interior is full of usable space. That includes both plenty of cabin room and trunk capacity, the latter readily loaded via a sizable tailgate. Expect a production model from the automaker using similar styling soon, not to mention performance hybrids from Mercedes-AMG in future cars.