Mercedes shows off a day in the life of a GLS in stunning VR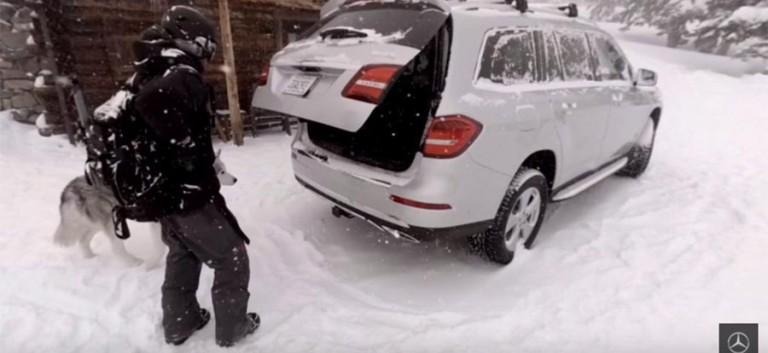 A car is a tool used as part of something greater, a means to travel to new places and experience new adventures. We get glimpses of those could-be adventures from dramatic commercials, but they don't offer much — at least, not as much as stepping into someone else's world could. Enter Mercedes-Benz and its new partnership with Loki the Wolf Dog, a dog through which we can live vicariously on Instagram, and a new story Mercedes-Benz is telling through virtual reality.
For those unaware, Loki the Wolf Dog is a canine residing with his owner, Kelly Lund, in Colorado, and he's the subject of a fairly popular Instagram account. On it, pictures and videos of Loki and his adventures are posted for the nearly 1 million people who follow the account. Enter Mercedes-Benz and the auto maker's new partnership with Loki (and his owner) to showcase the Mercedes-Benz 2017 GLS, a full-size SUV that gets center stage in a new VR video (below) the team put together.
If you have Google Cardboard or Gear VR, now is the time to put it on.
This is the latest in part of Mercedes-Benz's "#MBPhotoPass," something it calls an "Instagram series" that aims to show how real people use their Mercedes vehicles — it also happens to be a fun way to see what Loki is up to, for those who follow his accounts.
The video above is a 360-degree offering — click inside of it and drag your mouse to look around while the content plays, or watch it using a VR headset so that you can look around and experience it almost as if you're there yourself. Not familiar with YouTube's 360 degree videos and how they work with VR headsets? We've got all the details you need here.