Mercedes myCOMAND in-car PC concept demo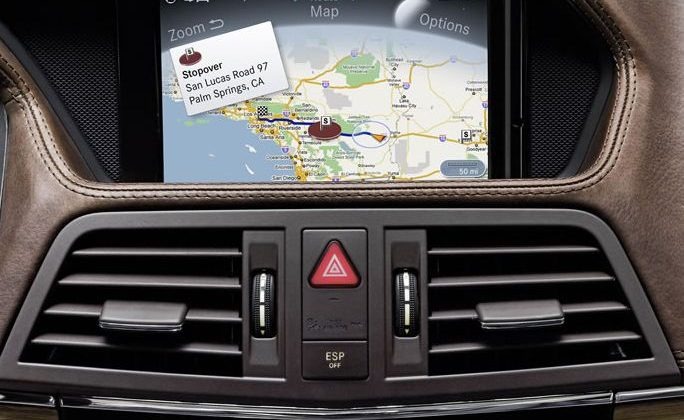 Mercedes Benz have announced their latest myCOMAND "Internet-Based Infortainment System" at the LA Motor Show, and while the name might be a bit tacky the system itself is anything but.  Controlled by a multifunction dial and joystick, the system makes the most of a large, high-resolution LCD display to offer VoIP, a web browser, GPS with satellite imagery and a hard-drive based media server.
Video demonstration of myCOMAND after the cut
While all of those things are possible now, what makes myCOMAND different is that it intelligently chooses what options to give you, depending on your current activity.  So, it can use a weather report online to suggest suitable entertainment venues at your destination, based on the GPS navigation system.  You could even book hotel rooms, theater tickets and other things through the interface.
Sadly well-heeled car buyers won't be seeing myCOMAND in their Mercedes anytime soon.  The manufacturer admits that this is a proof of concept, and the technological backup needs to advance before they could consider actually fitting it to a car.  However, given the rate that they seem to move advanced tech from concept cars to the flagship S-Class, I wouldn't expect it to be too long a wait.