Mercedes' Millennial-friendly A-Class sedan is coming to US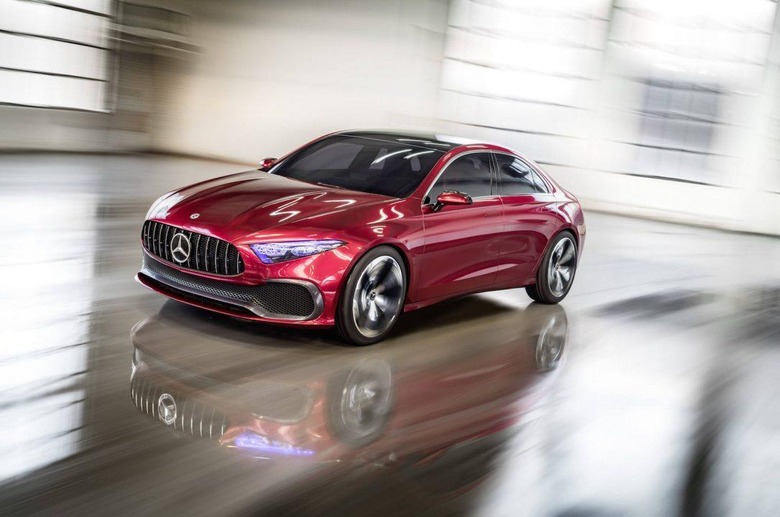 America may be in the midst of a crossover love affair, but Mercedes-Benz is set to offer something very different in 2018, in the shape of a new small luxury sedan. The automaker plans to launch the A Class sedan in the US next year, having long resisted calls to bring one of its smallest models to the country. That change of heart comes as the A Class itself undergoes one of its most significant changes.
Since its original debut in 1997, the A-Class has always been a hatchback. First a four-door, then a three-door in its second-generation. Come the new model year, however, it'll be offered as a sedan too, for the very first time.
It's that car specifically which Mercedes now believes will be palatable to American drivers. "We truly believe that now with the body style we have the right answer for the market," Britta Seeger, global sales chief for Mercedes-Benz, told Automotive News.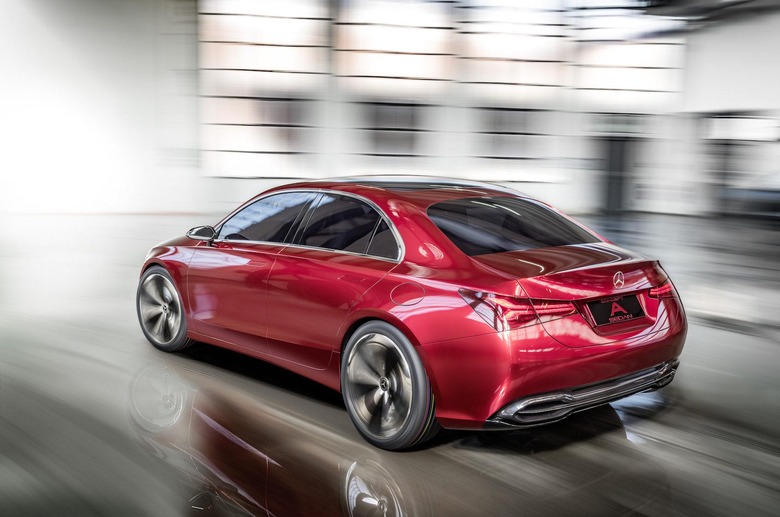 The US was part of the automaker's thinking when it decided to branch off from A-Class hatchbacks alone, though arguably not the primary one. The growing Chinese market for luxury cars made the idea of a more affordable entry-point into Mercedes sedan ownership appealing. That body style remains the most popular in the country.
Key to the argument will be price. Mercedes already has an entry-level car in the US in the shape of the CLA, which slots in underneath the C-Class as a so-called "four-door coupe". It's currently priced from $32,700, leading to expectations that Mercedes could price the A-Class sedan under $30k when it brings it to the US next year.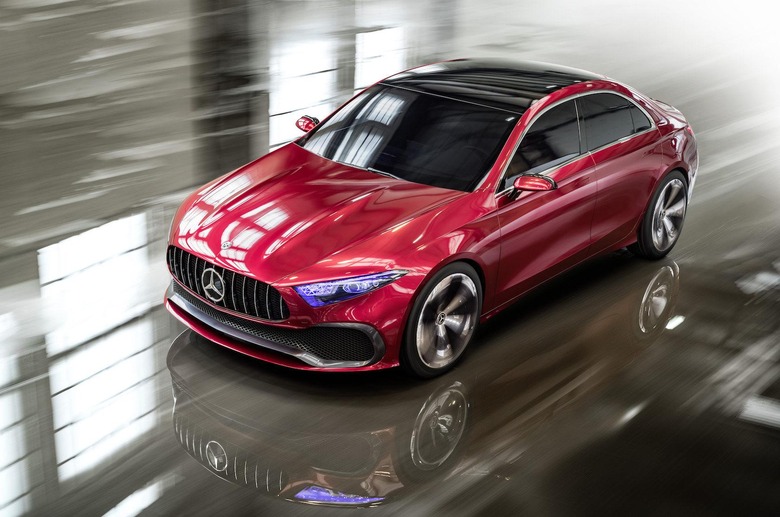 "We will see," whether that price is feasible, Seeger would only say, with the automaker not willing to confirm numbers at this stage. However, the positioning of the A-Class sedan is clear. "It's a very attractive car for younger people," she explained. "But not only for younger people – it can have a broad audience because it's a nice entrance into the Mercedes-Benz family."
The Concept A Sedan design concept was shown off earlier this year, at the Shanghai auto show in April. It's based on the same MFA2 platform as the CLA, and will be front-wheel drive; while it has the traditional three-box profile of a sedan, it truncates the front and rear overhangs significantly, for a more youthful appearance. At the time, Gorden Wagener, Chief Design Officer at Daimler AG, said that the aesthetic "has the potential to introduce a new design era" for the automaker.