Mercedes, Matternet, and siroop launch drone pilot program for on-demand same-day delivery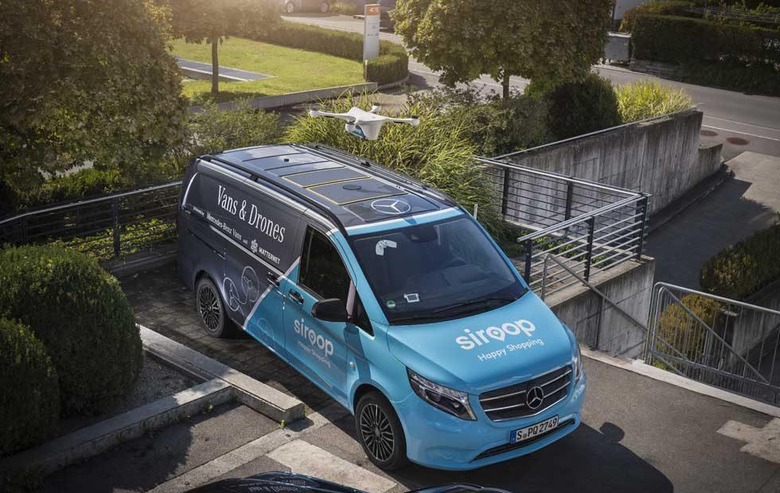 Mercedes-Benz Vans have announced that it is working with a drone systems developer called Matternet and Swiss online marketplace Siroop to pilot a new program that will support on-demand delivery of e-commerce goods to buyers. The project started on September 25 and marks the first time that beyond-line-of-site drone operations are being used with a van as the landing platform in a major urban area.
The pilot project will last three-weeks and during the project customers can order select products from Siroop that are suitable for delivery by the Matternet drones. These products weight up to two kilograms and delivery is made the same day the product is ordered. Matternet was showing off a fully automated battery and package exchange system for drone deliveries late last month.
The drones used in the program are loaded at the retailer and then fly to one of the pair of Mercedes-Benz Vito vans with precision landing technology integrated. The vans stop at one of four pre-determined rendezvous points in Zurich where the drones land and the driver takes the product for final delivery. The drone then returns to the retailer for the next package to be loaded.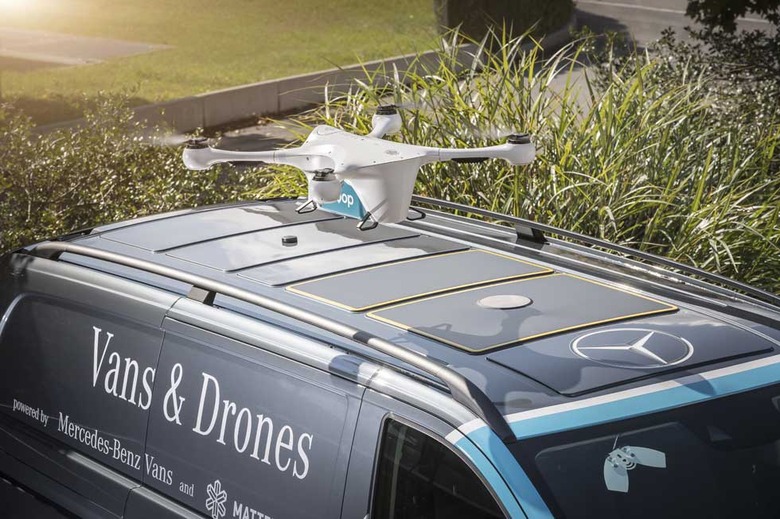 The pilot program is authorized by the Swiss Federal Office of Civil Aviation (FOCA) following the Specific Operations Risk Assessment (SORA) methodology developed by JARUS (Joint Authorities for Rulemaking on Unmanned Systems) and was approved by all relevant Swiss air and ground authorities. The program will run for seven hours per day, five days per week in good weather conditions only.
The drones are integrated into the Swiss airspace system using sense and avoid technology just as helicopters use. The drones also have parachutes in case a malfunction happens to prevent a crash into the ground. The drones are Matternet M2 units and they can carry 2kg at a distance up to 20 kilometers.
Source: Daimler