Matternet Station supports fully automated battery and package exchange for drone networks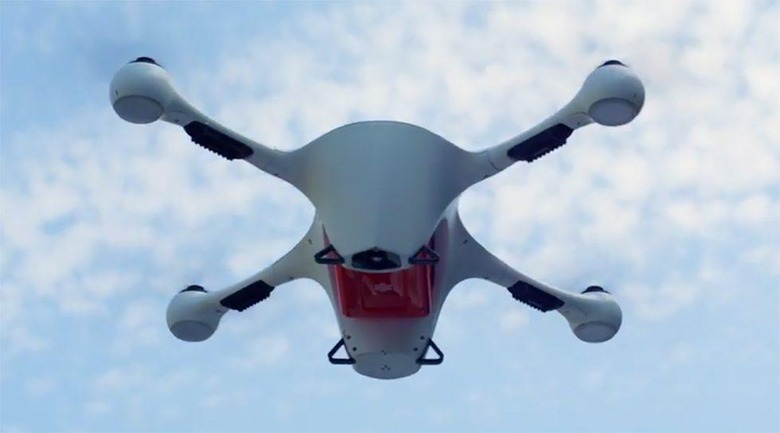 Matternet is a developer of one an autonomous drone logistics platform. This is a platform where people can use drones to deliver items over shorter distances. Matternet has unveiled a new Matternet Station platform that enables fully automated ground operations for Matternet customers.
Matternet says that the new Station platform is the third and final component in its network to enable its vision of peer-to-peer distributed logistics networks. The Matternet Station allows the autonomous M2 Drone and Matternet Cloud Platform to give users an intuitive user interface for sending and receiving packages via Matternet.
The Matternet Station needs about 2 square meters of space and can be installed on ground or rooftop locations. The tech inside the station guides the M2 drone to a precise landing on the Station platform. After the successful landing, the drone is locked in place and swaps its battery and payload.
After that payload and battery is swapped another user can use the drone to send another package to a different location by scanning the package into the Matternet Station. Receiving their package from the Station is done by scanning a QR code. Each of the stations also has tech inside to manage drone traffic over the station.
That means that a drone in flight knows when the drone on the station is finished with its work and waits to avoid a crash. There is no indication of how much the Matternet Station or M2 drones cost at this point. The Matternet drone system was announced back in July of 2015 when a trial started with the Swiss Post for mail delivery.