Mercedes is making Google Home your car's PA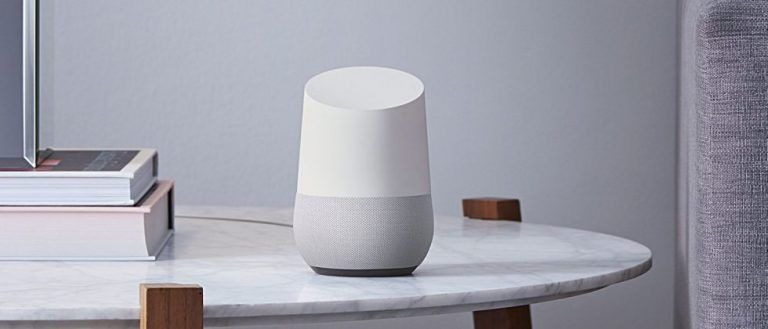 Your connected car will soon chatter with your smart home, with Mercedes-Benz announcing it plans to be the first automaker to integrate its vehicles with Google Home. The functionality was revealed at the Mercedes innovation center in California's Silicon Valley, and will see your car personified in the form of a companion virtual assistant alongside Google's own. Although the full demo is being saved for the automaker's CES 2017 showcase, it gave SlashGear a preview of the technology.
It takes advantage of the connected car technology Mercedes has been building in its recent models. Each vehicle has its own cellular data connection, with which it can pull down traffic data, the latest navigation information, and integrate with existing IoT functionality such as Nest's thermostat. However, the Google Home system goes even further.
After triggering it with "Ok Google," the phrase "Let me talk to my Mercedes" loads the car-specific assistant. That has a slightly different voice to Google's Assistant, but more importantly it recognizes a number of vehicle-specific requests.
For instance, you can ask "is my car locked?" and, after a moments processing, Google Home will report back on the security status. It's also possible to ask for the current mileage, and when the next service is due. Perhaps more useful day-to-day, you can use Google Home to send an address to the car, which will be waiting for you when you next get in.
It's part of Mercedes-Benz's overall vision of the car evolving into an artificial intelligence. That began in earnest back at CES 2013, when the automaker demonstrated its adaptive infotainment system which, rather than expecting users to go digging through menus for their pick of settings for navigation, music, and HVAC, would use AI to predict what might be the likely requests. The top three possibilities would be served up on the central display.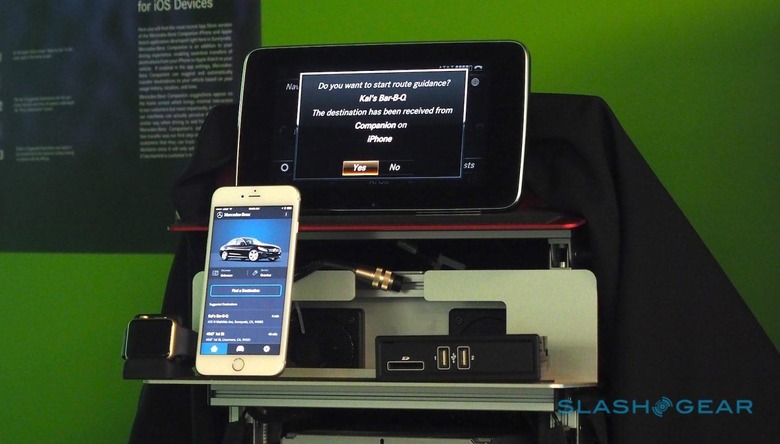 Although it seems straightforward, there was a fair amount of technology going on in the background to figure out those three options. The AI uses time of day, location, number of occupants, weather conditions, and historic patterns to formulate its predictions: the suggested destination and radio station would be different, say, if you were on the school run compared to commuting home from work. In fact, with regular use of the car, Mercedes' R&D team claim the system could achieve 90-percent accuracy in just two weeks, recognizing not only where home and work are, but tracking favorite restaurants, gas stations, clubs, and more.
In short, the German automaker aims to turn the car into a digital companion, not just a method of transportation. Later, Mercedes built on one strand of its AI dashboard concept with Apple Watch integration, offering door-to-door navigation that started with pedestrian directions to the car, handed over the journey to the in-dash system, and then back to the smartwatch for the last mile. After a positive response, Mercedes cranked up the prediction factor: the Companion App could push a likely destination to the dashboard so that, once you've started the engine and buckled up, all you need do is agree to it to begin the route planning.
When it's released sometime in 2017, Mercedes' Google Home integration won't be quite as far-reaching as some of the company's longer-term ambitions. While Mercedes plans to show a concept video at CES in which the AI assistant follows from connected home to car and back again, there won't initially be support for a "Prepare my Mercedes" instruction that causes the car to autonomously drive itself out of the garage, and neither will there be a Google Assistant in the dashboard, at least for the moment. Indeed, the automaker tells me it isn't looking to enable piecemeal instructions – "start the coffee" or "release the Roomba" for example – from the vehicle, even through simplified voice commands.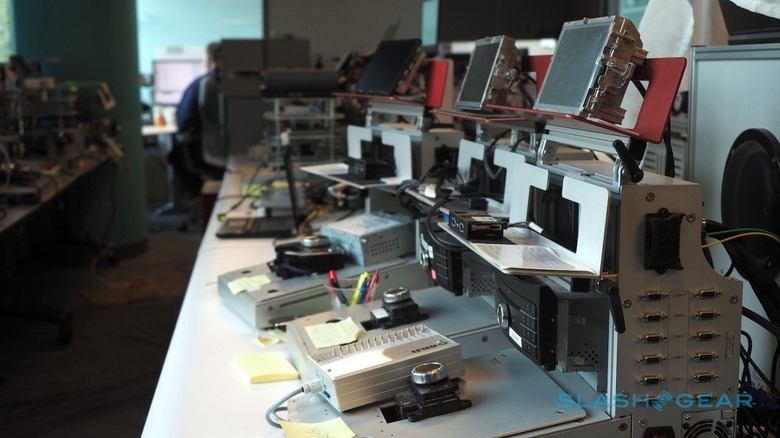 Instead, it's about the smart car and the smart home communicating with two key pieces of information: when you're leaving home, and when you're arriving. An automatic ten minute warning that you're returning, for instance, is enough forewarning that your lights should turn on, your thermostat kick in, and your favorite music be playing.
While Mercedes is demonstrating this with Google Home, it's not to say fans of other virtual assistants will be locked out of the garage. The automaker tells me it's trying to work with all of the common platforms, including things like Amazon's Alexa, though the fundamental rule remains the same no matter the system. The car is a trusted companion rather than a gateway to monetizing its users, and their needs – not sponsored results for nearby restaurants, or SiriusXM stations looking to buy new listeners – come first.
NOW READ: How Iron Man tech makes better Mercedes dashboards
"Most of these things are based on trust, when you start with machine learning," Kal Mos, VP of connected car, UI, and telematics at Mercedes-Benz Research & Development North America, explains. "Unless you have a trust in the machine, you will not let it happen." Instead, the car company hopes to build brand loyalty the old-fashioned way, despite the futuristic abilities: by understanding its drivers and shaping itself to them, rather than demanding the opposite.