Mercedes' Intelligent Aerodynamic Automobile Previews Super-Luxe Digital Age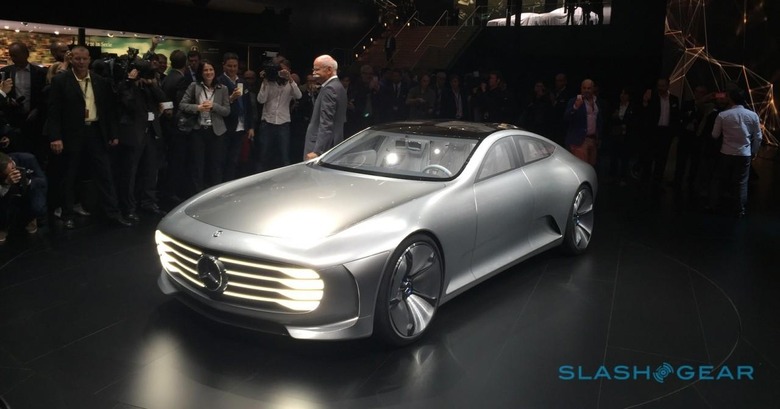 Mercedes-Benz has taken the wraps off its latest concept, the Intelligent Aerodynamic Automobile, dubbed a "digital transformer". Previewing a four-door coupe at the Frankfurt Motor Show 2015, the Mercedes Concept IAA has a 41 mile electric range from its super-slippery body.
That design, in fact, has a mere 0.19 coefficient of drag, helping the concept achieve a ridiculously low output of 28g of CO2 per kilometer.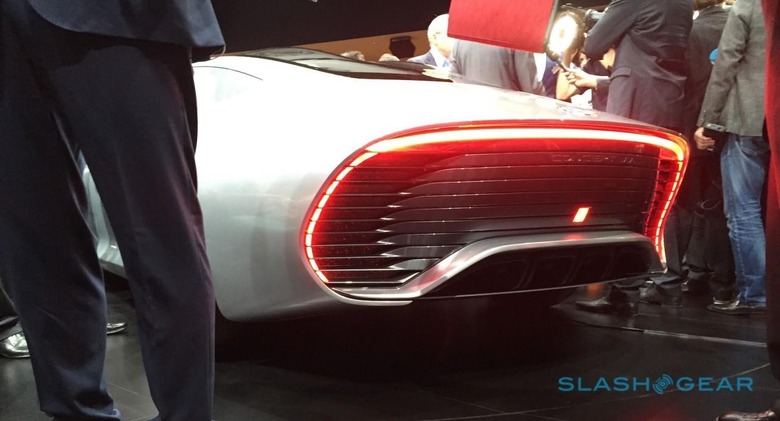 However, it's the design and tech which are likely to catch the eye first. Obviously sharing some DNA with the F 015 Luxury in Motion self-driving car we rode in earlier this year, the IAA is an altogether sleeker version.
Mercedes claims it's in fact two cars in one. Up to around 50 mph it drives in Design mode, but faster than that it flips into Aerodynamic mode with various active aero elements – like flaps on the front grille – spinning into place.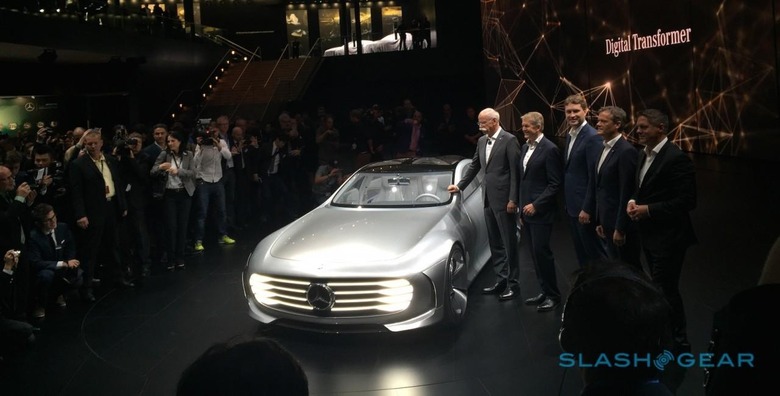 It's not all concept whimsy, however. Mercedes says the interior of the IAA will end up in a production "business saloon" – i.e. a high-end sedan – soon.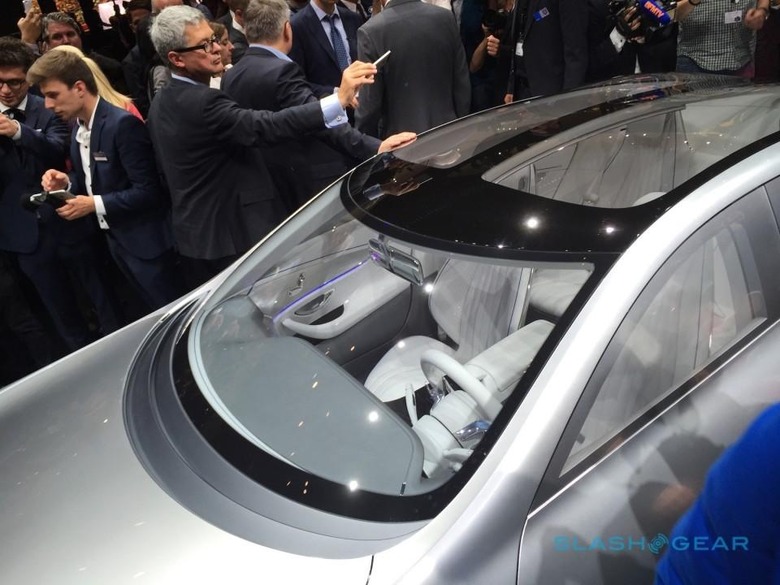 The "stardust effect" rear lights, which the firm compares to the glow of a jet engine, will also make it to the real streets, earmarked for a car in early 2016.
Meanwhile, the design technologies that went into creating the concept – entirely digital, which allowed Mercedes to trim the development time from two years to under eleven months – will be carried forward into the development of new production cars.