Mercedes-Benz X-Class pickup truck teased ahead of July 18 debut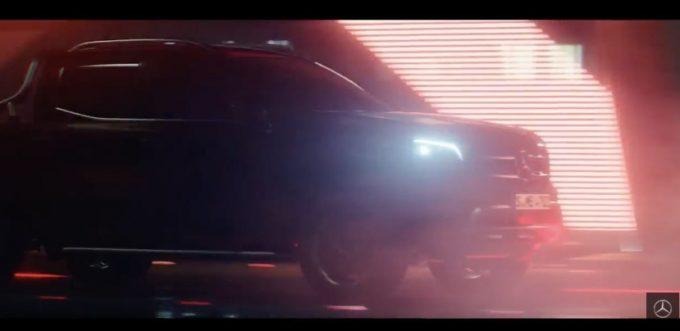 We've known for some time now that Mercedes-Benz was entering the world of consumer trucks with its new X-Class "luxury pickup," but so far all we've seen is a pair of concept vehicles that were shown off last fall. That will change later this month as the truck's official debut is scheduled is scheduled for July 18th. To build up the hype, the German manufacturer has released a new teaser video that almost gives us a clear look at the pickup's final design.
Like you'd expect from any luxury car company, the video is filled with plenty of grandiose imagery like ocean waves, dust clouds, running horses, and, of course, lightning. This all gives way to brief clips of the X-Class' headlights, tail lights, front grille, and its silhouette from the side thanks to a horizontal driving shot.
It's clear the final production model of the X-Class doesn't deviate much from last year's concepts; it maintains the same overall size and shape, as well as its four-door cabin. The truck's platform has been developed in cooperation with Nissan-Renault, and it's designed to compete with similar off-road pickups from Toyota and Mitsubishi.
Beyond being powered by a V6 engine, we're still waiting on details like specs, pricing, and a release date — info that will probably be shared on July 18th. Unfortunately for truck enthusiasts in the US, Mercedes has already stated that the X-Class will only be sold in the Europe, Latin America, and Africa regions.
VIA Autoweek