Mercedes-Benz GLA compact crossover concept leaked ahead of Auto China 2013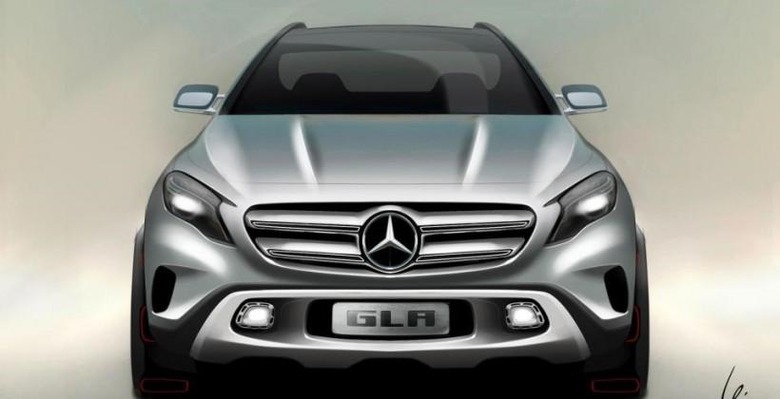 We're three days away from China's Auto China 2013 car show to be held in Shanghai this weekend, but that didn't stop someone from leaking a roster full of images across the Internet. Over a dozen photos of Mercedes-Benz's GLA compact crossover concept vehicle have hit the Web showing off the car from nearly every angle. And while the SUV itself is a sight to behold, it is the interior shots that are truly outstanding.
According to Carscoop, this crossover concept is similar the vehicle itself, which Mercedes-Benz won't be unveiling until the Frankfurt Motor Show later this year. If you like what you see and you have the funds, you'll be able to nab the car next year when it goes on sale globally by mid-2014. Price and exact release date are yet still unknown.
Under the hood, you'll find a 2.0-liter turbocharged inline-four engine offering 208 horsepower, the same found in the A-Class A250. The 7G-DCT transmission is a seven-speed dual clutch accompanied by a 4MATIC AWD feature. There's said to be other engine options as well, with this being the base offering. Moving along is the interior, which is more than eye-catching and featured in the gallery below.
The interior is a smorgasbord of familiar components from the A-Class, with leather seats and what appears to be leather trim throughout the console and dashboard. Blue LED accent lights are featured in the concept images, as well as what appears to be a vertically-mounted display. We'll be keeping an eye out for the official showing this weekend, and will update you then!
[via Carscoops]