Mercedes-AMG S 65 Cabriolet cuts roof from V12 torque-beast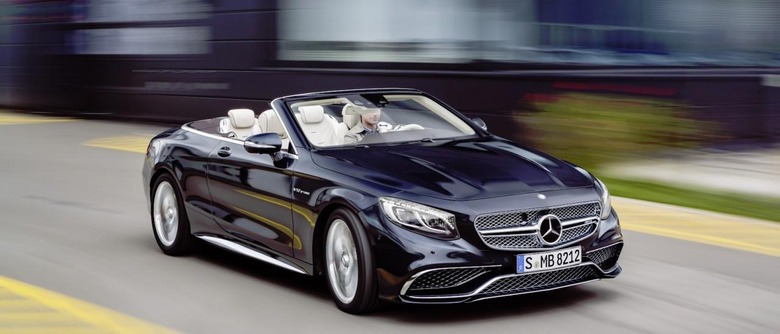 If you've been waiting for a luxury convertible with enough power to rip the hair from your scalp, wait no more: Mercedes-AMG has you covered. Mustering a frankly indecent 737 lb-ft. of torque, Mercedes-AMG S 65 Cabriolet mixes together four seats, a fabric hood, and a huge 6.0-liter V12 engine.
That means a total of 621 horsepower courtesy of twin turbochargers, all fed through the rear wheels via a 7-speed automatic transmission.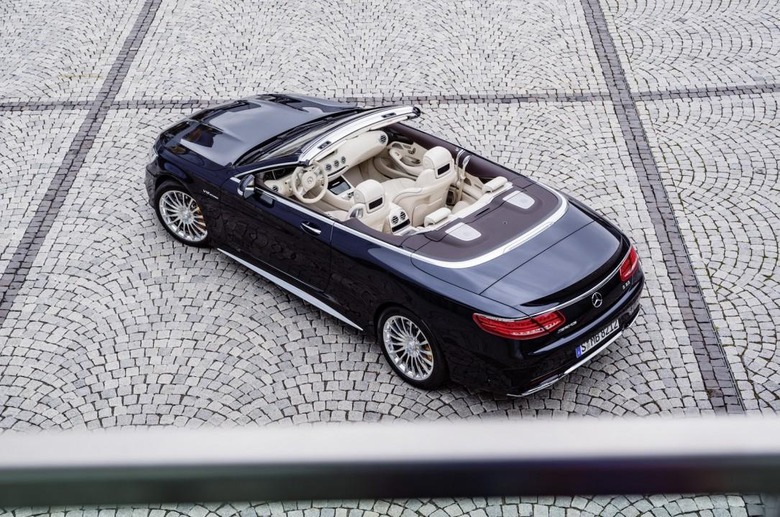 Mercedes-AMG claims that's good for a 0-62 mph time of 4.1 seconds, and we can quite believe them. Top speed is 155 mph, but cough up for the AMG Driver's package and that'll be lifted – but still under an electronic cap, mind – to 186 mph.
20-inch wheels, lashings of chrome, and V12 BITURBO badging should get you attention on the strip if the engine noise itself doesn't. As for the hood, it may not be folding metal but the multi-layered acoustic design can be had in a choice of three colors and will operate at speeds up to 31 mph.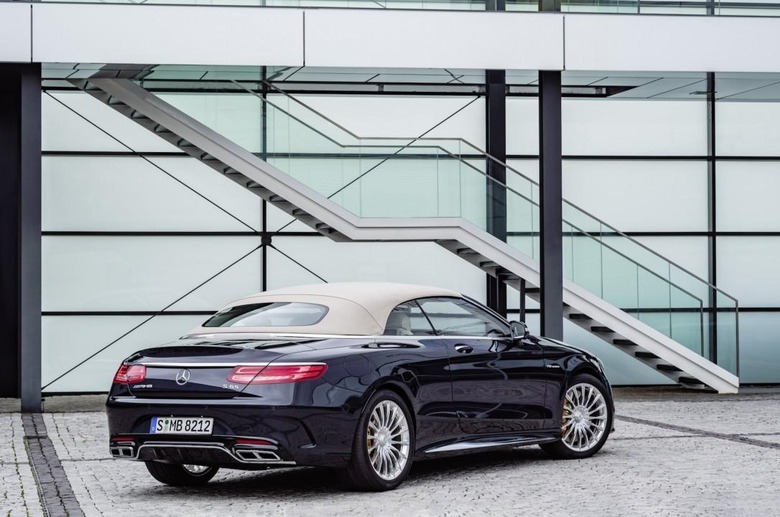 Inside, nappa leather, custom stitching, a fancy AIRCAP air scarf to keep your earlobes snug, and heated seats front and rear are standard. The climate control automatically takes into account whether the roof is up or down, too, when it adjusts its settings.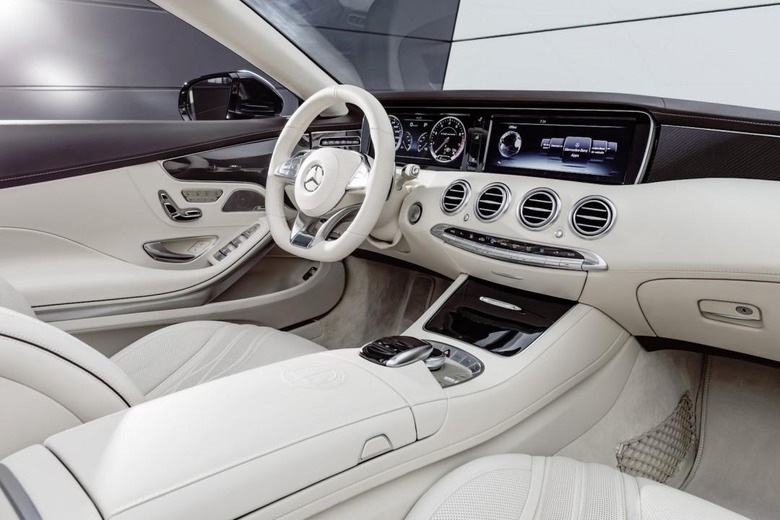 A 360-degree camera for making parking easier, Burmester 3D audio system, and active cruise control among a bevy of other safety features round out the main specs. Composite ceramic brakes are on the options list.
No word on pricing at this stage, but preorders for the Mercedes-AMG S 65 Cabriolet will kick off in early April, with deliveries from May 2016.
[gallerybanner p="418386"]